Banijay to acquire Endemol Shine
The deal is on: after 18 months of speculation, Paris-based Banijay Group has reached a "definitive agreement" to acquire 100% of Endemol Shine Group.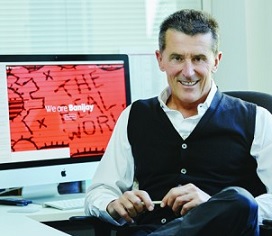 After 18 months of speculation involving myriad media conglomerates, the saga concerning the sale of Endemol Shine Group (ESG) is reaching a conclusion.
As expected, Paris-based Banijay Group has reached a "definitive agreement" to acquire 100% of ESG, making it the world's largest independent production outfit.
The acquisition, subject to customary closing conditions, will encompass Endemol Shine's 120 production labels with an estimated 66,000 hours of scripted and unscripted programming together with over 4,300 registered formats. As a result, Banijay will expand into a global production entity comprising close to 200 production companies in 23 territories and the rights for close to 100,000 hours of content. According to Banijay, pro-forma revenue of the combined group is expected to be approximately €3 billion (approximately CAD$4.34 billion) for the year ending Dec. 31st 2019.
While financial details of the transaction weren't revealed in Saturday morning's announcement, speculation earlier this week had the price tag for ESG in the neighborhood of USD$2.2 billion (around CAD$2.87 billion).
The deal will be financed through a capital increase of Banijay Group and committed debt financing, including a committed full refinancing of Banijay and Endemol Shine's existing financial debt, supported by Deutsche Bank, Natixis and Société Générale. Post-closing, the combined group will be held by holding company LDH (67.1%) and Vivendi (32.9%).
The pact brings some of the world's biggest formats, including Survivor and Big Brother, under the same production umbrella, as well as such major unscripted prodcos as Bunin/Murray Productions and Authentic Entertainment.
Both companies are also home to substantial distribution arms. There has, thus far, been no mention of expected redundancies for the distribution divisions and other areas of overlap, but they often accompany mergers of this variety.
Endemol has previously licensed Canadian versions of its formats, including MasterChef and Big Brother, with MasterChef Canada produced by Proper Television and Big Brother Canada produced by Insight Productions. Blue Ant Media and CBC recently co-commissioned a Canadian format of Banijay's Landscape Artist of the Year for Makeful in 2020. CBC launched a format incubator with Banijay back in 2015, which would result in its factual series The Stats of Life. Endemol-owned prodco Workerbee recently partnered with Thunderbird Entertainment's U.K. joint venture to produce factual content in the region.
The deal brings to a close an 18-month process for ESG's previous owners, the Walt Disney Company and Apollo Global Management, which saw a variety of deep-pocketed suitors such as All3Media and reportedly, Endevor Content among others, kicking the tires of the global entertainment powerhouse. Banijay emerged as a front runner after ITV announced it wasn't entering the fray as a potential buyer.
"Endemol Shine brings an incredible array of industry-leading talent, globally-renowned brands and high-quality creative content," said Banijay Group CEO Marco Bassetti (pictured) in a statement. "Combining the resources of these two companies will instantly strengthen our position in the global market, and our capabilities across genres will further define us as a go-to provider of first class IP worldwide. Welcoming the Endemol Shine brands and talents to our existing business will signal enhanced opportunities in the marketplace, and we are all excited by what the future holds for the combined entity."
Sophie Turner Laing, Endemol Shine Group CEO, added: "At Endemol Shine, we have continually inspired and entertained audiences around the world, a testament to every single person across the Group. This deal takes us into a whole new and exciting chapter and into a new enhanced global content house with many opportunities ahead."
From Realscreen