Deals: eOne, Boat Rocker, Kew Media Distribution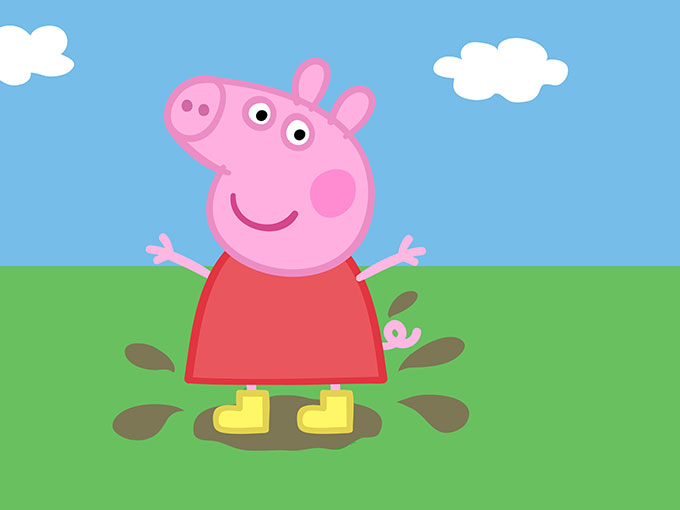 Boat Rocker Media's Platform One inks a first-look deal, while eOne names a South Korean licensing agent for Peppa Pig and more.
Platform One
In its first deal since it was acquired by Boat Rocker Media, U.S. prodco Platform One has inked a first-look agreement with the newly formed entity TeaTime Pictures. TeaTime is a partnership between Dakota Johnson and former Netflix development exec Ro Donnelly. Under the deal, TeaTime will develop feature film and TV projects. The company reportedly has film titles in the works for both Amazon and Sony Pictures. Boat Rocker revealed its acquisition of Platform One last month. Launched in 2017, the company is backed by TV and broadband company Liberty Global and private equity firm TPG Growth. At the time of the acquisition, it was revealed that Platform One CEO Katie O'Connell Marsh will take a yet-to-be-announced senior leadership role at Boat Rocker.
eOne
eOne has appointed South Korean free-to-air broadcaster EBS as the licensing agent for its flagship preschool property Peppa Pig in the region. Under the agreement, EBS will manage the consumer products program for the brand. Earlier this year, EBS picked up seasons five, six and seven (all of which are 52 x five minutes) of eOne's flagship property Peppa Pig. The broadcaster, which already holds the rights in the region to the first three seasons, began airing the episodes in May. Global entertainment company Hasbro entered an agreement to acquire eOne for US$4 billion this past August, with the deal expected to close in Q4 2019. If the acquisition goes through the toymaker will take ownership of eOne's entire film and TV production slate, and plans to move a significant portion of the company's toy business in-house.
Kew Media Distribution
U.S. network Ovation has acquired the U.S. broadcast rights to season three of Frankie Drake Mysteries (10 x 60 minutes) from Kew Media Distribution. Produced by Shaftesbury, in association with CBC and UKTV, the series follows Toronto's only all-female detective agency and airs on CBC in Canada and UKTV in the U.K. Season three sees the title detective (played by Lauren Lee Smith) face a family secret, while she and her team also dive into the worlds of illegal boxing, the supernatural and British aristocrats. Prior to this, Ovation picked up season one and two of the drama (21 x 60 minutes) last year. Season three of Frankie Drake Mysteries is set to debut on Ovation in April 2020, airing on the network's linear channel and on-demand service Ovation NOW. Additionally, the U.S. net has picked up six seasons of Republic of Doyle (77 x 60 minutes), Nat King Cole: Afraid of the Dark (1 x 94 minutes) and Alethea (1 x 78 minutes). Jennifer Askin, Kew Media Distribution's VP of sales, brokered these deals.
With files from Kidscreen