Updated: Alberta industry scrambles to assess impact of 2019 budget
Alberta's UCP government revealed a number of changes as it begins to lay out the plan to replace its grant program for a tax credit system.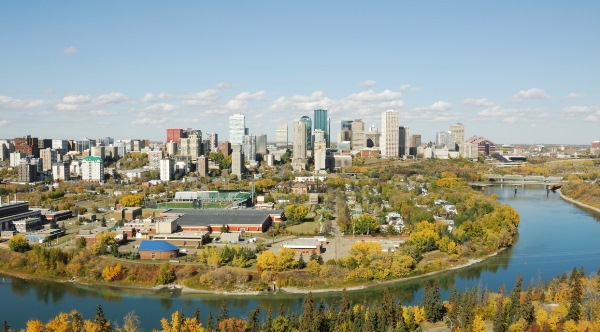 The Alberta film and television industry is scrambling to assess the impact of the 2019 provincial budget.
According to the budget document, released Thursday afternoon, the province will remove the Screen-Based Production Grant in favour of a tax credit system beginning in spring 2020. The tax credit will provide "22% of eligible expenditures," capping at $10 million per project. Approvals will be handled by the Ministry of Economic Development, Trade and Tourism.
In addition, the budget document noted that "due to the fiscal situation and the over-subscription of the grant program from previous years, funding under the new program is expected to be $15 million in 2020-21, $30 million in 2021-22 and $45 million in 2022-23." The local industry was on Friday scrambling to work out whether this will mean a reduction of the annual funding for the provincial film and TV sector.
Bill Evans, executive director of the Alberta Media Production Industries Association (AMPIA), told Playback Daily the organization could not comment fully on the budget announcement as it poses a number of unanswered questions.
"There are several things concerning us about what has been announced, and a lot of questions we're awaiting answers for," he said, adding that the organization had received messages of concern from a large number of its members.
Meanwhile, Damian Petti, IATSE Local 212 president, said the impact of the changes could have a devastating impact on the local film sector. "The UCP government campaigned on a platform of being competitive with the provinces of Ontario, B.C. and Manitoba and came back with something that is basically going to gut the industry," he said. IATSE Local 212 represents local craftspersons, technicians and artisans in Alberta's entertainment industry.
Petti says that, if the annual budget is reduced, there could be serious consequences. "We're coming out of our busiest year ever. When you drop your production levels for a period of over a year, the people who migrate out of the province do not move back."
Petti also says there's a risk that large productions such as Ghostbusters 2020, which set up production in the province earlier this year, could easily eat up the majority of the $15 million allocated for 2020/21."[Ghostbusters 2020] has an $80-million plus budget. They would hit that $10-million cap easily, leaving $5 million for everyone else."
Petti says the "over-subscription" claim comes from the Ministry of Culture, Multiculturalism and Status of Women, which has stated there has been more than $90 million in overspending by the previous NDP government. However, the party has not been able to provide any concrete figures to back up its argument.
With regards to both the overspend and other matters, Evans said AMPIA, IATSE and other industry stakeholders are seeking clarification from government as quickly as possible.
The potential effects of such a large budget cut would be "far-reaching and catastrophic," according to Petti, with 4,600 jobs in jeopardy as a result. With a smaller pool of resources, landing funding in the province would become more unpredictable, which makes it a less viable location for both foreign and domestic producers.
Projects that have shot in Alberta over the past 18 months include JANN (CTV), Heartland (CBC), Wynonna Earp (CTV Sci-Fi, Syfy) and international projects such as A Teacher (FX) and Lost in Space (Netflix).
Petti says the industry is currently preparing a formal response to the budget cuts. Stakeholders have requested meetings with the Ministry of Economic Development, Trade and Tourism and the Ministry of Culture, Multiculturalism and Status of Women to make a case for reversing the decision. The Alberta Screen Industry Action Committee, which acts as a collective voice for Alberta industry stakeholders, will also be a key voice, as they have regular meetings with the ministries, and were previously successful in getting the film industry on party platforms in the previous election.
"This is a government that responds when there is a backlash to a decision they've made," he says. "We're not going to roll over and give up, there's going to be a fight."
With files from Jordan Pinto
Image: Shutterstock