In brief: Film, theatre producer Mel Tuck wins lifetime achievement
Plus: Touchwood PR hires Judy Lung to a newly created VP role and Bron-backed prodco Little Lamb Productions will film a new feature in Montreal.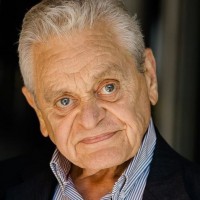 UBCP/ACTRA honours Mel Tuck and Lesley Ewen
Canadian theatre pioneer and film producer Mel Tuck (pictured, right) has been honoured by UBCP/ACTRA with the John Juliani Award of Excellence. The lifetime achievement award is given to a performing artist who has made a significant contribution to the film and television industry. Tuck is the founder of the theatre and film prodco Island Productions, which currently has a film in development. In the span of his career, Tuck has launched nine theatre companies and directed more than 300 plays. Vancouver-based performer, director and playwright Lesley Ewen has also received a lifetime achievement honour with the Lorena Gale Woman of Distinction Award, which recognizes those who help advance opportunities for women in the industry. Tuck and Ewen will be presented the honours at the 8th annual UBCP/ACTRA awards gala, taking place on Nov. 23.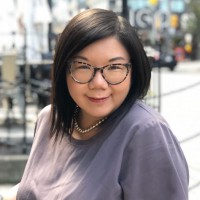 Publicist Judy Lung joins the ranks of Touchwood PR
Toronto-based public relations company Touchwood PR has hired Judy Lung (pictured, left) as VP, communications and marketing. In the newly created role, Lung will have a key role in developing Touchwood's client PR strategies as well as the company's business development. Lung most recently served as director, communications and marketing for Shaftesbury, leading publicity for shows such as Murdoch Mysteries. She has also held roles at Corus Entertainment, the Canadian Academy, TIFF, Global TV and Alliance Atlantis. Touchwood PR, which recently hit its 10-year mark as a company, has a client roster that includes Netflix, Cineplex and the Toronto Symphony Orchestra.
Bron-backed prodco brings its next film to Montreal
Little Lamb Productions, a U.S.-based division of Bron Studios, is set to produce the drama Pieces of a Woman. The film is directed by Kornél Mundruczó (White God) and written by Kata Wéber, and tells the story of a grieving woman, following the events of a tragic home birth. Production is set to begin in Montreal in December. Little Lamb co-founders Kevin Turen and Ashley Levinson are producers on the film alongside Aaron Ryder, while Bron partner Creative Wealth Media will co-finance. Shia LaBeouf (The Peanut Butter Falcon) and Vanessa Kirby (The Crown) are attached to star. Bron recently announced plans to produce a U.K. version of the French comedy Call My Agent! with Headline Pictures.