D Films assets go up for sale
Two months after it was placed in privately appointed receivership, a sale process for the business assets of D Films has been initiated.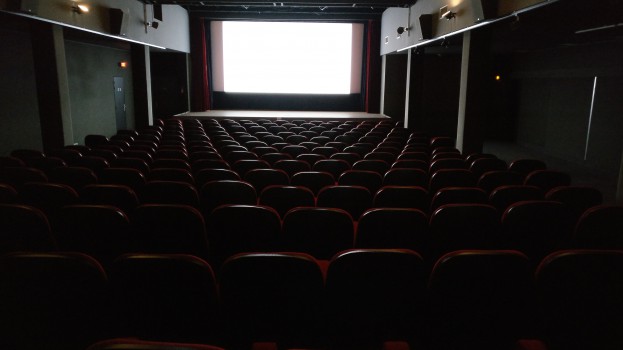 Two months after it was placed in privately appointed receivership, the assets of indie distributor D Films have been placed on the auction block.
Ira Smith Trustee & Receiver, the insolvency and financial restructuring company that was appointed as receiver, on Wednesday commenced a sale process for the Toronto distribution company.
Among the assets up for sale are the long-term rights to 92 feature-length films, as well as the name D Films. Ira Smith Trustee has compiled a list of potential buyers, all of which have been advised of the sale process.
The receivership company also laid out the timeline on which the process must be completed. Ira Smith Trustee yesterday distributed a confidentiality agreement to interested parties, which have until Nov. 19 to submit their bids and offers. Bidders will then be notified of the status of their offer the following day, and the transaction must close by Nov. 28.
Because this is not a bankruptcy filing – D Films is in receivership – Ira Smith Trustee has the authority to assign the distribution rights agreements to a purchaser. The film rights are being sold both collectively and individually.
"We are leaving it up to the creativity of each potential purchaser as to what kind of offer they wish to make. We will be looking for the best offer or the best combination of offers in the circumstances," Ira Smith, president of the receivership company, told Playback Daily.
Ira Smith Trustee has not disclosed which film rights are available for purchase. That will depend on the contract clauses associated with each individual deal. Some agreements have general insolvency clauses that would see the rights revert back to the IP holder in the case of receivership. Meanwhile, others do not.
In August, D Films was placed in privately appointed receivership by Bank Leumi USA. At the time, Bank Leumi said: "[D Films] had been experiencing losses and cash flow problems for some time, and with no further funds available to be injected from any source, Bank Leumi USA lost confidence in management."
At that time, CEO Jim Sherry resigned and the company's operations ended, though select staff were kept on to assist with the receivership process.
D Films owes $3.68 million, according to an initial statutory report issued by Ira Smith Trustee & Receiver in August. As per those initial documents, D Films owes $2.38 million to Bank Leumi USA, while other companies on its creditor list include Landmark Cinemas, Serendipity Point Films, Deluxe, Juice Worldwide, Media Nation and Telefilm. D Films handled Canadian distribution on domestic feature films such as Andrew Cividino's Sleeping Giant, Akash Sherman's Clara and Rob Stewart's Sharkwater: Extinction.
Image: Shutterstock