Anne at 13,000 ft flies with Cinema Guild
The New York-based distributor plans to release Kazik Radwanski's latest film in U.S. theatres next year.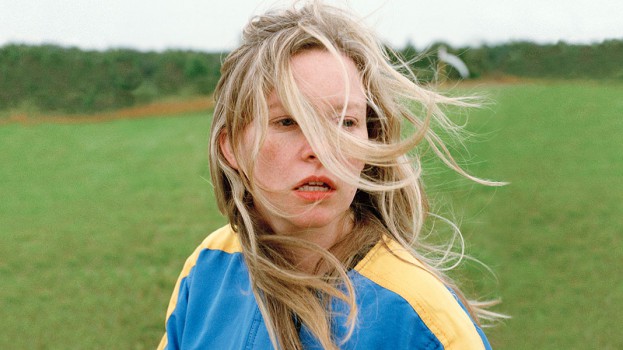 New York-based independent film distributor Cinema Guild has acquired all U.S. distribution rights to writer/director Kazik Radwanski's third feature film, Anne at 13,000 ft.
Negotiated by Cinema Guild president Peter Kelly with Nathan Silver and C. Mason Wells from New York-based Film Maudit, the company plans to release the drama in U.S. theatres next year, following the festival circuit.
Written, directed and produced by Radwanski under his Toronto-based MDFF (Medium Density Fibreboard Films) banner, in association with Film Maudit, Anne at 13,000 ft follows a daycare worker (played by I Used to Be Darker's Deragh Campbell) who has an epiphany while skydiving at her best friend's bachelorette party.
The film made its world premiere at the Toronto International Film Festival (TIFF) this September as the only Canadian feature selected to compete the festival's Platform prize, picking up an honourable mention in the category. In addition, just prior to the festival, world sales agent Cercamon unveiled it would handle international sales for the film. Film Maudit holds the U.S. and Canadian sales for Anne at 13,000 ft.
Producers on the project include MDFF's Radwanski and Dan Montgomery. Silver and Wells serve as executive producers. Anne at 13,000 ft also stars Matt Johnson (Spice It Up), Dorothea Paas (How Heavy This Hammer) and Lawrene Denkers (The Shelter).
Image courtesy of TIFF