Rachel Rusen Margolis stays on as MFM CEO and commissioner
Rusen Margolis takes the role permanently after serving as acting Manitoba Film & Music CEO and commissioner since June, following Carole Vivier's retirement.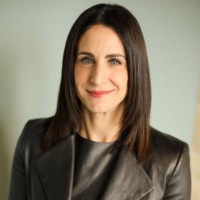 The Manitoba Film & Music (MFM) board of directors has named Rachel Rusen Margolis (pictured) as CEO and Manitoba film commissioner.
Rusen Margolis has served as acting CEO and commissioner in the last three months following the retirement of former CEO Carole Vivier. The board had undertaken a nation-wide search to find Vivier's replacement, before unanimously voting to keep Rusen Margolis in the role permanently.
Rusen Margolis previously served as partner at MLT Aikins Law, working in mergers and acquisitions, as well as corporate finance and commercial law. She was also appointed to the Manitoba Judicial Advisory Committee this July and has served on the boards of On Screen Manitoba and Manitoba Music.
"More than ever the creation of content presents tremendous opportunities and we are confident the agency is in the best possible hands to capitalize on those opportunities for the existing and emerging talent in Manitoba," said Dan Donahue, MFM chair of the board, in a statement.
The Manitoba government removed the sunset clause on the province's now-permanent Film and Video Production Tax Credit in January of this year, and doubled its budget to $31.5 million in 2019/20. The province brought in $270 million in production volume in 2018/19.