MK2|Mile End eyes English market to build on box office success
Charles Tremblay and Ariane Giroux-Dallaire share how foreign films such as Parasite align with the company's strategy for longevity in Canadian film distribution.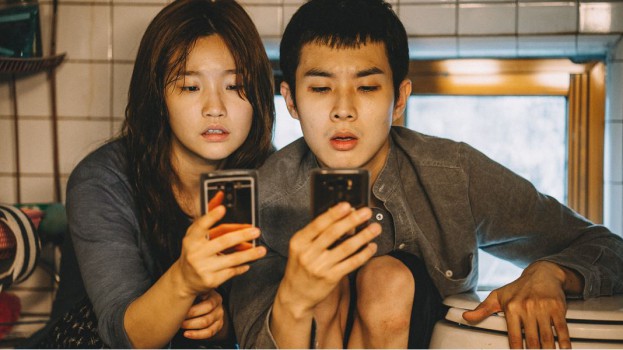 It's been nearly three years since former Metropole Films head Charles Tremblay launched Montreal-based distribution outfit MK2 | Mile End and the company is primed to grow into its next phase. 

The distributor most recently saw success with the Quebec release of Louise Archambault's Il pleuvait des oiseaux ("And the Birds Rained Down"). The film earned more than $500,000 in its opening week and has gone on to net more than $1.4 million at the Canadian box office since Oct. 10.
However, the company knows that success in the Canadian film market, even in Quebec, is an uphill climb. Tremblay told Playback Daily the "middle ground has shrunk a lot" in Quebec's film distribution market.
"You can still thrive in this environment, but there's less margin for error," says Tremblay. "In the past you had a few hits and that could help you through a lot of misfires, but you don't really have that anymore. Your batting average needs to be a lot higher than it used to be."
The Montreal-based distributor launched in January 2017, entering the market with a powerful partner. French production company MK2 gave the distributor the Canadian rights to its film catalogue, while taking a minority stake in the company. MK2 | Mile End will also help the France prodco establish theatre ownership in Canada.
Their strategy for longevity lies in tapping into both the French and English film markets with a diverse number of films on their distribution slate. While the company launched with a French-language catalogue, they've since expanded to acquiring English-language films such as the U.K. drama The Warrior Queen of Jhansi and foreign language films such as Palme d'Or winner Parasite (pictured). The company also recently received accreditation from Telefilm Canada to trigger funding for English-language films as a distributor. "Our [current] slate reflects more where we want to be as a company than what we've done before," says Tremblay.
Tremblay and Ariane Giroux-Dallaire, managing director and head of distribution, have worked together for 10 years, spending several working at Metropole Films. Giroux-Dallaire says her experience has shown her that what works in Quebec won't necessarily work in the rest of English-speaking Canada. 

She says many Quebec distributors make the common mistake of considering their English releases and extension of the French release, when really it's "a separate release for a completely different market." Their strategy lies in forming a separate marketing campaign for their French and English-language releases, from creating brand new communications and keeping up a consistent calculation of who their target audience is in any given region. A separate release Il pleuvait des oiseaux for the rest of Canada is currently slated for January 2020.
Their next test is with Bong Joon-ho's Parasite, which had its limited release in Canada on Oct. 18. Giroux-Dallaire says it's "the type of film you dream about as a distributor," due to the wide target audience it attracts, including young cinephiles and older viewers.
"We need to do fun things to appeal to a younger audience, and lean to arthouse quality for older audiences," she says, referring to a marketing campaign that will run from traditional newspaper ads to a social media campaign to target the "less predictable" young viewers. That also includes mailing peaches – an iconic element of the film – to select social media influencers.
Looking forward, the company is aiming to further diversity by stepping into the production side of the industry. They currently have a film in the early stages of development. However, their main priority continues to be to acquire and distribute films they feel have the potential to keep both French and English markets heading to the theatre.