In brief: Eagle Vision project up for Shorty Award prizes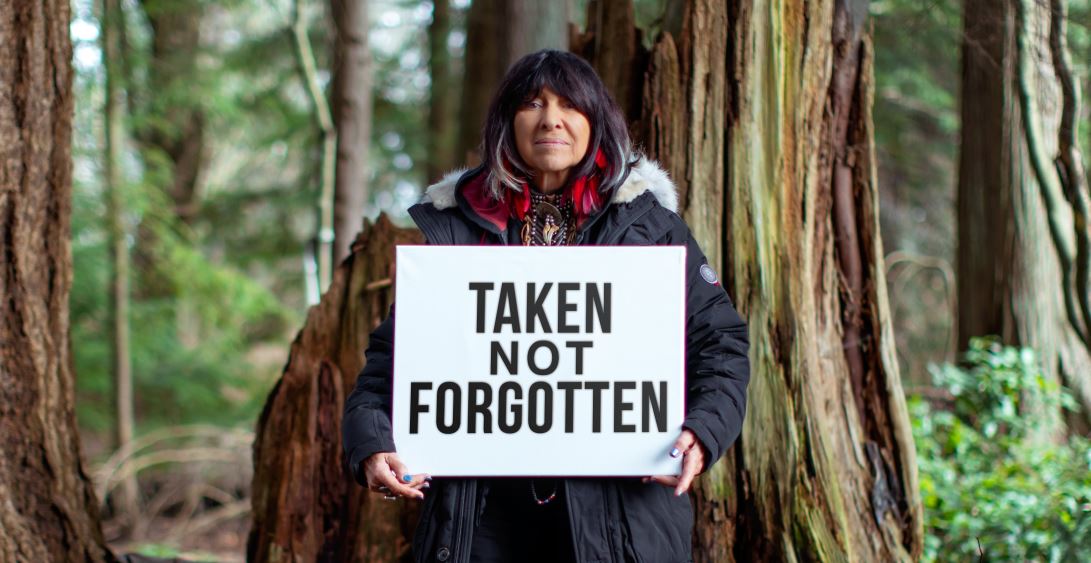 Plus: Whistler unveils its Indigenous Filmmaker Fellowship and Power Pitch finalists, while Rogers makes a request to the CRTC to bring a new channel to Canada.
Eagle Vision up for Shorty Award for social campaign on MMIWG
Eagle Vision has received five Short Social Good Awards nominations for their social media campaign leading up to the final report of the national inquiry of the missing and murdered Indigenous women and girls in Canada, titled #SacredMMIWG. The Shorty Awards recognize the best of brands and influencers on social media, while the Social Good Awards honour impactful campaigns.
#SacredMMIWG is nominated in Human Rights, Racial Equality, Social Justice, Images and Call to Action categories. The campaign produced videos and other social media content, which included celebrity figures such as Corner Gas's Lorne Cardinal and family members of the victims. The campaign reached 12.6 million people, earned 14.6 million engagements and amassed 41 million video views.
WFF reveal 2019 Indigenous Filmmaker Fellowship, Doc Lab and Power Pitch picks
The Whistler Film Festival (WFF) has lifted the lid on the finalists selected to take part in its Indigenous Filmmaker Fellowship, the Doc Lab and coveted Power Pitch. The six emerging Indigenous Canadian creatives set for the festival's four-day Indigenous Filmmaker Fellowship include: Chelsey Mark (The Callback, MB); Maxime Beauchamp (Rieu en peu, BC); Sarah Kelley (Good Grief, BC); Tahmoh Penikett (22 Miles to Home, BC); Stefany Mathias (Entering Hope, BC); and Jonathan Lawrence (Little White Lie, MB).
Meanwhile, the nine Doc Lab participants include: Nauzanin Knight (Undetonated: Women in Terror, AB); Frederick Kroetsch (The Secret Society, AB); Alicia Krawchuk (Memories of the Motherland, AB); Mike Johnston (True North Crime: BC's Most Baffling Unsolved Murders, BC); Teresa Alfeld (Partly from Pressure: The Doug and the Slugs Story, BC); Christina Katsiadakis (Tree Tears, QB); Brian Hockenstein (Snow Hunters, BC); Arwen Hunter (Uncut, BC); and Lenny Rubenovitch (The Forest Translators, BC).
Finally, the Power Pitch program, a three-day workshop and competition for six Canadian producers, will see Nguyen-Anh Nguyen (Nightfire, QC); Osric Chau (Kin, BC); Hedyeh Bozorgzaden (Brother, Man: The Antonio Joao Story, BC); Ken Hegan (Goners, BC); Sean O'Reilly (The Gwaii, BC); and Maxime Beauchamp (Cross-Country Baby, QC) compete. These finalists will have only six minutes to pitch their feature film idea for a total prize package of $41,000, made up of a $1,000 in cash and a $40,000 production package, which includes an Encore Vancouver post production credit, a studio credit, a lighting and grit credit and a Sim camera credit. In addition, the winner will also receive the opportunity to meet individually with each jury member to get feedback.
Rogers want to bring Manchester United-dedicated channel to Canada
Rogers Communications has filed an application with the CRTC to bring MUTV – a channel focused on one of the world's most famous soccer teams, Manchester United – to Canada. Earlier this week, Rogers requested that the service be added to the CRTC's List of Non-Canadian Programming Services and Stations Authorized for Distribution. In its request to the Commission, Rogers said there are no other programming services offered in Canada today that are comparable to MUTV, and that it will complement other available programming services. The channel offers a range of sport-related programming, including documentaries, player interviews, news and live studio shows. MUTV, which is owned and operated internationally by Manchester United, is currently available in global territories including the U.K., South Africa, Hong Kong, Saudi Arabia and across Europe.
Photo by Nadya Kandibens, courtesy of Eagle Vision and the National Inquiry into MMIWG