Hulu, Sky, ARTE buy White Pine's new Margaret Atwood doc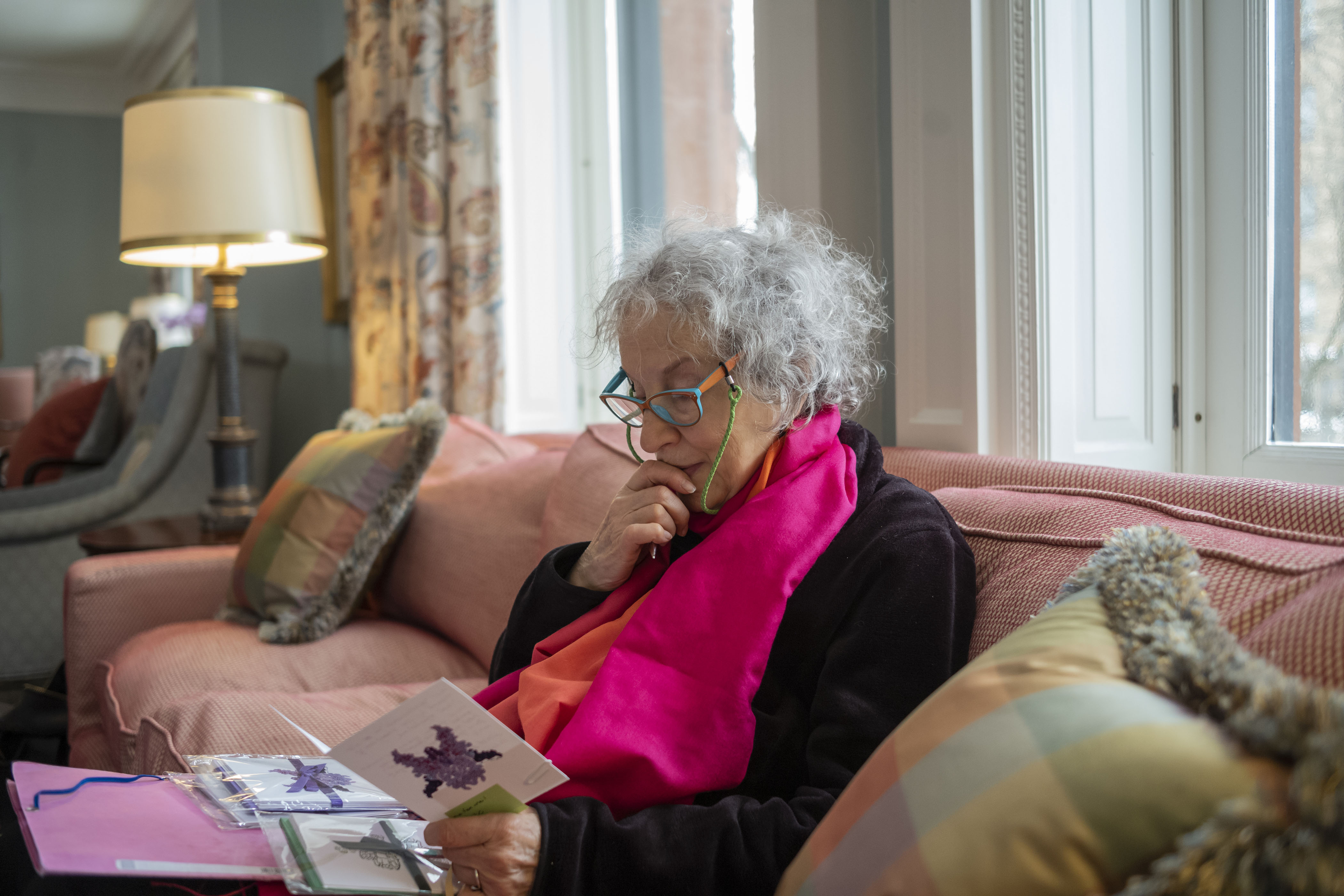 Directed by Nancy Lang and Peter Raymont, the documentary about the novelist, poet and environmental activist is set to make its world premiere next month.
Following the world debut of Once Were Brothers: Robbie Robertson and The Band at this year's TIFF, Toronto's White Pine Pictures has unveiled its latest feature-length documentary, Margaret Atwood: A Word after a Word after a Word is Power.
Co-directed and produced by Nancy Lang and White Pine Pictures president Peter Raymont, the doc examines the life of the renowned Canadian poet, novelist and environmental activist – following her and her late partner Graeme Gibson. The project sees Atwood embark on speaking engagements, visit the set of hit TV show The Handmaid's Tale and complete the final chapters of her follow-up to The Handmaid's Tale, The Testaments. The documentary also features personal stories from the author, friends and family, as well as Orphan Black actor Tatiana Maslany, who voices Atwood's poetry and prose. Prior to this, Lang and Raymont served as co-directors and producers on Where The Universe Sings: The Spiritual Journey of Lawren Harris (2016).
Co-presented by the prodco, the Toronto International Festival of Authors (TIFA) and TIFF, Margaret Atwood: A Word after a Word after a Word is Power will make its world premiere at the TIFF Bell Lightbox in Toronto next month. Following that, the film, which is produced by White Pine Pictures in association with the documentary Channel and CBC Documentaries, will have theatrical engagements in Toronto, Ottawa, Hamilton, Kitchener-Waterloo and Edmonton before it heads off to the International Documentary Film Festival Amsterdam (IDFA) for its international debut on Nov. 23.
Additionally, the doc has secured a raft of international sales to Hulu in the U.S.; ARTE in France and Germany; Sky in the U.K. and New Zealand; HBO in Central and Eastern Europe; SBS in Australia; VPRO in the Netherlands; YLE in Finland; and SVT in Sweden.
It was made with the participation of the CMF, Ontario Creates, the Rogers Documentary Fund, the NFB, the Canadian Film or Video Production Tax Credit and Telefilm Canada. Telefilm also provided development assistance towards the project. Executive producers include Peter Pearson and White Pine COO Steve Ord. White Pine's director of finance and production Stephen Paniccia also serves as the project's supervising producer.
Photo courtesy of Peter Bregg