What's at stake for the film and TV industry in the federal election?
With a number of moving parts, including the ongoing legislative review, industry heads weigh in on what the result could mean for the Canadian industry in the years ahead.
With so many moving parts – from the ongoing Broadcasting and Telecommunications Legislative Review (BTLR) to the issue of taxing digital giants – industry watchers are calling the 2019 federal election as significant as any in recent memory for the Canadian TV and film sector.
There's no doubt that the Liberal Party has been supportive of Canada's screen-based industries over the past four years. Justin Trudeau's party began its first term by restoring funding to the CBC, reversing deep budgetary cuts made by Stephen Harper's Conservative government. Since then, the Department of Canadian Heritage – first under Mélanie Joly and later Pablo Rodriguez (pictured right) – has made a number of industry-friendly moves. Among them, the Liberals initiated a nationwide consultation process examining the role of Cancon in a digital age, provided stabilization funding to the Canada Media Fund (CMF), and initiated the review of the Broadcasting and Telecommunications Acts. The Liberals even sent the CRTC's 2017 group licence renewal decisions back to the Commission for reconsideration and hearings, which resulted in an overturn of the initial decision and was widely applauded by the unions and guilds.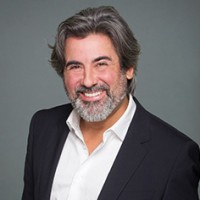 It hasn't all been home runs though. While the Liberal's Creative Canada Policy Framework, unveiled to great fanfare in 2017, was welcomed by the domestic industry, the headline-grabbing Netflix deal (which saw the U.S.-based streamer commit to spending $500 million in Canada over five years) was widely criticized from the outset, with many arguing Netflix would spend that money anyway. That assertion proved to be true, with Netflix last month announcing it had already met the $500 million spending commitment, three years ahead of time.
Others have questioned why the review of the Broadcasting and Telecommunications Acts has taken so long, and why concrete steps have not already been taken to address OTT platforms operating in Canada. (The industry has called for the latter for the better part of a decade.)
The legislative review reaches its next phase in January when a panel, headed up by Janet Yale, will submit a recommendations report to the government. However, the outcome of the election could, and likely will, have a decisive impact on how those recommendations are interpreted and implemented.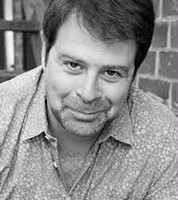 "I don't think either the Liberals or Conservatives would ignore the findings, but I think each party will take from them what is most aligned with its principles," industry veteran John Barrack (pictured left) tells Playback Daily.
As many submissions to the legislative review have pointed out, the Canadian industry is now at an inflection point. And what comes next – after almost three years of Liberal-backed consultations and reviews – is crucial in determining whether Canadian companies will be able to compete with OTTs on an oft-referenced "level playing field."
Based on both its platform and its messaging over the past 12 months, it seems the Liberal Party, if re-elected, would move to regulate foreign-based digital companies operating in Canada. In its platform, the party said in its first year it would "take appropriate measures to ensure that all content providers – including internet giants – offer meaningful levels of Canadian content in their catalogues, contribute to the creation of Canadian content in both official languages, and promote this content and make it easily accessible on their platforms."
These pledges have been welcomed by the industry with cautious optimism. However, a Conservative win would create uncertainty over where the cultural portfolio ranks on the list of government priorities.
While the Conservative platform says the party will "make internet giants pay their fair share" – a pledge that suggests it will make digital companies like Google, Facebook and Netflix collect and remit sales tax – there are no details as to whether the party would mandate foreign-based streaming platforms to contribute to the funding of Canadian content (via some kind of contribution to the CMF), which the Liberals appear to be ready to do.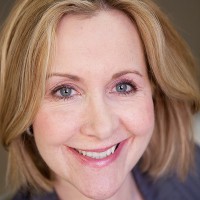 In the context of the ongoing legislative review, which enters its final stages in 2020, this is a significant worry, according to heads of Canada's unions and guilds.
"It's a very real concern. If there is no will to create and pass new legislation, then the review is for naught. All of that time, all the participation from the artists associations, producers, broadcasters, the public, all wasted," says WGC executive director Maureen Parker (pictured right).
Regardless of the outcome of the election, ACTRA National president David Sparrow (pictured left) says he hopes the recommendations put forth in January are given due consideration. "We would hope that any new government would not just put those recommendations in a shoe box, stuff it under the bed and forget about it," he says.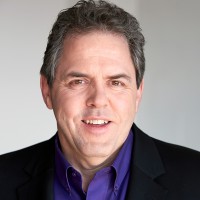 However, if the Conservative government were elected and picked up where Prime Minister Stephen Harper left off, the cultural sector should prepare for a challenging four years, adds Sparrow. "If Andrew Scheer was to take up the Conservative mantle of Stephen Harper then that would be a very challenging position for the entertainment industry, for film and TV, and in fact for Canadian culture as a whole."
In 2014, cuts to the CBC under Harper saw the pubcaster eliminate 650 jobs as its budget was reduced by $130 million over two years. In its 2016 budget, the Liberals reversed those cuts by committing $675 million to the CBC over five years.
In their 2019 platforms, the Liberal Party said it would look to "strengthen the regional mandate," while the Conservative platform made no mention of the pubcaster. Meanwhile, the New Democratic Party has pledged to nearly double CBC's funding, while the Green Party has said it will triple its funding.
With regard to the legislative review, CMPA president and CEO Reynolds Mastin (pictured right) says he hopes the government will act "quickly and decisively in implementing the pressing and necessary legislative changes identified by the BTLR panel" when its recommendations are released in January.
Canada's feature film sector will also likely be affected by the outcome of the election. The Liberals have pledged to increase Telefilm's annual funding budget by "nearly 50% a year," while little is known about film funding under a Conservative government.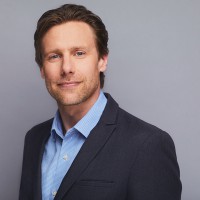 "Federal support to Canadian feature films has not increased in close to 20 years, despite the fact that Telefilm Canada's mandate and priorities have expanded considerably over time," notes Mastin, adding that the CMPA, AQPM and 34 other industry organizations have put forth a proposal to the government to strengthen Telefilm.
DGC president Tim Southam (pictured left) says that the Liberal pledge to double Telefilm's annual purse is "extremely encouraging because feature film is seminal to the domestic production experience." He adds that, moving forward, DGC would like to see the film funder spread its funding more evenly across the country, and avoid a "strong over-rotation" to certain provinces.
Elsewhere, Barrack notes that a Conservative government may be more willing to look at the idea of a consolidated funding agency that rolls the CMF, Telefilm and others into a single fund. "It has a certain kind of efficiency that tends to fall in line with conservative values," he says.
The idea of a "super agency" has been discussed (and fiercely opposed by those in the filmmaking community) in the past. Most recently, in 2017, more than 50 filmmakers and producers signed a petition urging the Liberal government to keep a potential CMF-Telefilm merger off the discussion table.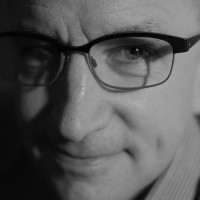 All the industry heads emphasized the hope that, once the election results are rendered, the ruling party can create sharp, nimble policy for a domestic production sector that has transformed since the last election. In the year Justin Trudeau was elected as Prime Minister, overall production spending in Canada was pegged at $5.96 billion, with around $2.4 billion of that in Canadian TV production spending and around $1.83 billion in foreign location and service. Today, the industry is dealing with a very different production landscape. According to the most recent numbers, overall production spending in Canada has spiked to $8.92 billion, with Canadian TV accounting for $2.7 billion of that, while foreign service and location spending has soared to $4.7 billion.
The viewing environment has also shifted significantly toward digital services during Trudeau's first term, as the streaming revolution has continued to erode viewership and revenues for domestic broadcast entities. Those challenges will no doubt continue to intensify as Disney, Apple and WarnerMedia storm the global streaming market with services of their own to rival Netflix and Amazon.
The situation is urgent and the time to bring foreign-based digital services under domestic regulation is now, says WGC's Parker. "It could be catastrophic if we don't move forward [with legislation to regulate OTTs]," she says.
While the future could be a bright one if Canadian companies are operating under the same regulations as global entities, ACTRA's Sparrow says the long-term ramifications are concerning if the issue is not addressed. "If we establish a precedent that any OTT service is welcome here in Canada free of charge, no HST, no corporate taxes, no other ability to support Canadian content or to make that content accessible to Canadians, our culture stands a real chance of taking a beating in the future," he says.
Image courtesy of Unsplash