Vortex gives thanks in Hamilton for new rom-com
Production is underway on Learning to Love Again, produced by Vortex Words + Pictures, which follows a woman who fakes a romance during a trip home for Thanksgiving.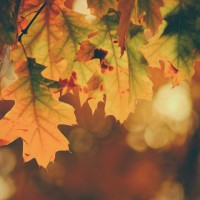 Cameras are rolling in Hamilton on Learning to Love Again, a new holiday rom-com produced by Toronto prodco Vortex Words + Pictures.
The film is directed by Adam Swica in his feature film debut and written by Mercedes Marks, based on a story by Courtney McAllister. It follows a woman who convinces a childhood nemesis to pretend to be her boyfriend when she returns to her hometown for Thanksgiving.
Vortex Words + Pictures president Bill Marks serves as a producer alongside Jesse Ikeman and Christopher Giroux. It stars Ann Pirvu (Reign), Kjartan Hewitt (Scott Pilgrim Vs. The World) and Karen Robinson (Schitt's Creek).
Learning to Love Again will film in Hamilton and Dundas before wrapping in early November. The film is expected to be released in 2020.
Vortex Words + Pictures is currently working with distributor A71 at MIPCOM to land international sales for the film, along with a slate of other films in post-production or in development. The prodco recently hired Tanya Kelen in the role of global sales and studios entertainment executive.
Image: Unsplash