HGF expands footprint to Newfoundland & Labrador
Harold Greenberg Fund president John Galway on how the Fund is stretching its dollars further through new partnerships and uncovering untapped filmmaking voices.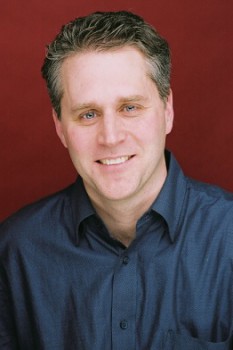 Harold Greenberg Fund (HGF) has unveiled its third short film program in four months as it continues to expand its footprint into different areas of the country.
The film development funder on Wednesday launched the HGF/Newfoundland & Labrador Shorts Program, created in partnership with the Newfoundland and Labrador Film Development Corporation (NLFDC). The program will see two recipients receive a total of $20,000 in financial contributions from HGF and NLFDC.
The program's launch comes hot on the heels of two other recently unveiled programs: the first in Manitoba and the second focused on Yukon, Northwest Territories and Nunavut.
John Galway (pictured), president of HGF's English-language program, told Playback Daily that the Fund has been looking to diversify the pool of filmmakers it works with.
"We launched the nationwide Shorts-to-Features Program a number of years ago. We did about 100 or so applications each year and discovered most of them were coming from Toronto or Montreal. We wanted to try and balance that out [with these new programs]," he said, adding that HGF's mandate to be a "first-in, key-in-the-ignition kind of funder" remains unchanged.
The first step in achieving that goal was a partnership with Creative BC, and the resulting initiative (the BC Shorts Program) proved to be a breakthrough for HGF in its mission to expand into new parts of the country. The program's inaugural recipients were announced in summer 2018 and included writer/director Alysse Leite-Rogers' Tea With Lemon.
HGF has now taken the model it first implemented in B.C. to new provinces. "It leverages our dollars further by partnering our funding up with their funding, and also really gives us a footprint in those provinces," he said. The new model also allows HGF dollars to go further in a challenged environment for short-film funding following the closure of BravoFACT in 2017.
Galway added that the recipients of the Manitoba program have recently been chosen (though not yet announced) and those projects will shortly go to camera. In the meantime, Galway said the Fund will continue to find ways to bring new voices into the Canadian filmmaking ecosystem.
"We've always seen ourselves as talent scouts trying to find new voices. These new programs are aimed at making us accessible to emerging talent and giving them a ladder up so there's a way for them to move their careers forward," he said.