Bakugan: Battle Planet sells internationally
The updated version of the animated TV series has also been renewed for a second season, which is expected to launch next year.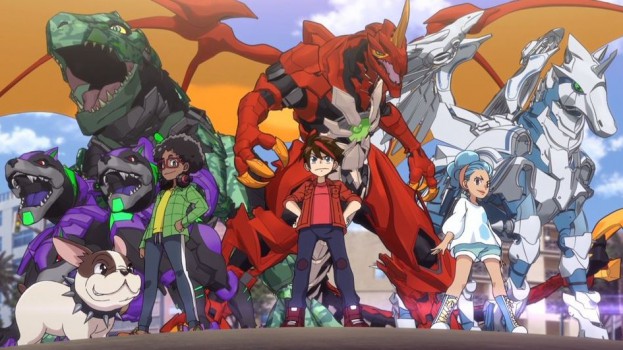 Bakugan: Battle Planet (100 x 11 minutes) – the reimagined version of hit animated TV property Bakugan – has been picked up by several broadcasters and renewed for a second season.
Unveiled last October, the updated show from Corus Entertainment's Nelvana, Toronto's Spin Master and Tokyo's TMS Entertainment, follows the adventures of a young boy and his best friends as they bond with mysterious alien creatures called Bakugan. The series, which airs on Cartoon Network in the U.S. and Corus Entertainment's Teletoon in Canada, is also currently available on Netflix in Canada and the U.S.
Bakugan: Battle Planet has been acquired by Cartoon Network in Spain, Italy and the Middle East; Gulli and Canal J in France and Africa; POP in the U.K.; SUPER RTL in Germany; RTL in the Netherlands, Hungary and Croatia; Nine GO! In Australia; TVNZ in New Zealand; Star in Greece; 1+1 in Ukraine; PopTV in Slovenia; VMMa in Belgium; M6 in France and Africa; and Lithuania/SIA in the Baltics.
Additionally, building off of the success of the brand, according to a release, Spin Master, TMS Entertainment and Nelvana have greenlit a second season of the series titled Bakugan: Armored Alliance (104 x 11 minutes). The new season is currently in production and expected to launch next year. Spin Master has also recently launched a new line of toys for the brand.
Earlier this month, Corus Entertainment announced that Mellany Masterson will serve as the head of Nelvana Enterprises, filling Nelvana president Pam Westman's previous role. Westman officially took over as the company's head this August, when Scott Dyer revealed he was retiring from the post.