Shaftesbury's Hudson & Rex heads to new territories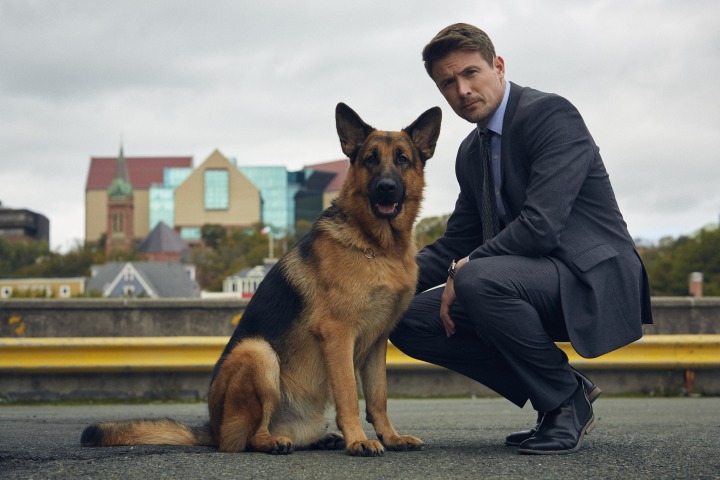 Germany's Beta Film GmbH has closed new European deals on the canine-cop procedural starring John Reardon.
Munich-based producer and distributor Beta Film GmbH has struck a number of new deals for Canadian canine-cop procedural Hudson & Rex.
Produced by Shaftesbury and Pope Productions in association with Citytv and Beta Film, the hour-long scripted series is based on the hit Austrian format Inspector Rex, which aired for 18 seasons in 125 territories. Set in St. John's, Newfoundland, the English-language adaptation follows detective Charlie Hudson (John Reardon) and his German Shepard partner, Rex (Diesel vom Burgimwald).
The series has been acquired by TNT Serie in Germany, France Télévisions in France via Mediawan Rights, CLT-UFA in the Netherlands, NBCUniversal for Eastern Europe and Africa, and is also headed to Lithuania with LRT, Latvia with LTV, Puerto Rico with Telemundo, Uruguay with Channel 12 and in Latin America with Belleville Group. Beta Film is also in advanced negotiations for territories like Spain, the U.K. and Scandinavia, according to a press release.
Earlier this year, Italian broadcaster RAI picked up Hudson & Rex via a deal with Beta Film, debuting the series on Rai 3 this August. Additionally, season one of the Canadian series reached 4.1 million viewers in its original full season run, according to Citytv. In May, the Canadian broadcaster revealed it had renewed the procedural also starring Mayko Nguyen, Kevin Hanchard and Justin Kelly for 16 episodes.
Executive producers on Hudson & Rex include Christina Jennings and Scott Garvie from Shaftesbury, Paul Pope from Pope Productions and showrunner Derek Schreyer. Lesley Grant serves as creative producer.