Liza Sardi named editor, content director of Playback and BANFF
Sardi, who has held senior editorial roles at the National Post and Globe and Mail, will head up Playback's publications and develop the content program for BANFF.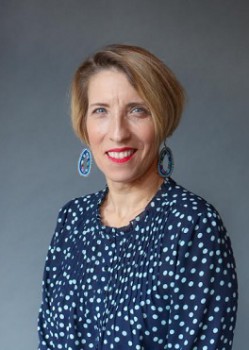 Liza Sardi has joined Brunico Communications in the role of editor-in-chief and content director of Playback and Banff World Media Festival (BANFF).
In the role, Sardi, who has worked at the National Post, Globe and Mail and Sun Media, will be front-line in the industry and responsible for bringing timely coverage of the Canadian broadcast and production business for Brunico-owned publication Playback (both its magazine and events). She will also lead the development of the content program for BANFF and guide the Rockies Awards program.
"This is a clear sign of our commitment to high quality journalism and editorially-led curation across Playback's publications and the iconic Banff World Media Festival content program. Liza's experience in senior editorial roles at some of Canada's most respected news institutions is a wonderful asset that will help power the continued growth and relevancy of these storied media brands," said Russell Goldstein, president and CEO, Brunico.
With more than 25 years of experience, Sardi's passion is delivering information in ways that increase its value to readers. She has worked across Canada from Tuktoyaktuk, NWT to Toronto. She helped launch Post Media's daily tablet newsmagazine and was behind a major relaunch of 24 Hours after building national print and multimedia coverage for Sun Media's 200-plus tab and broadsheet publications. She was also a member of the management team that created QMI Agency. Sardi previously spent eight years directing dynamic entertainment coverage at the London Free Press.
She attended Wilfrid Laurier and Ryerson universities, earning a BA in English and History and graduate degree in Journalism.
Brunico, which is also the parent company of brands such as Kidscreen and Realscreen, acquired Toronto-based Achilles Media, including the operating rights to the Banff World Media Festival, in June 2016.
The upcoming festival runs from June 14 to 17, 2020.