Corus asks CRTC for more flexibility in Canadian production spending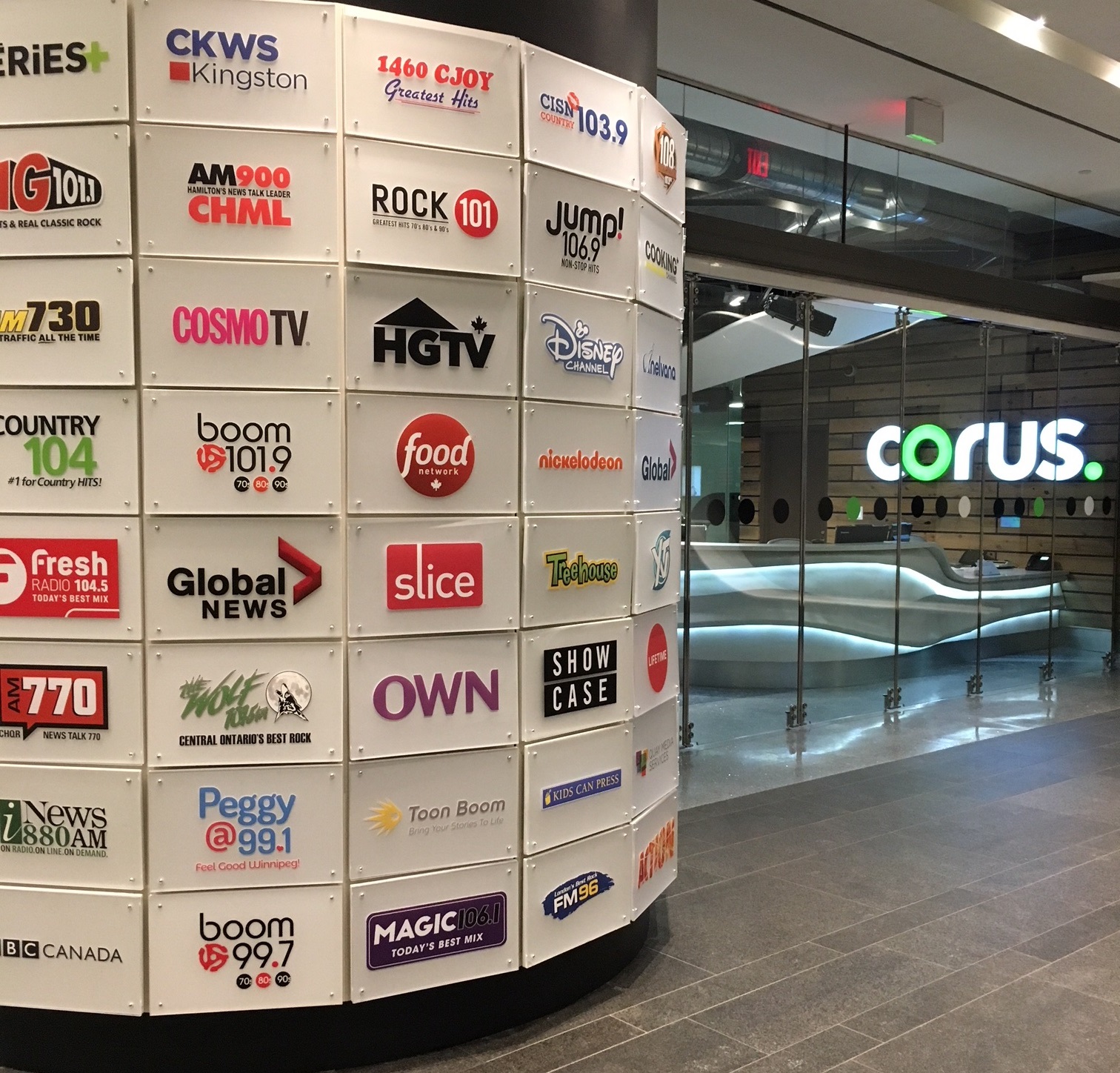 Corus has asked for the flexibility to spend 10% less on CPE in the upcoming fiscal year and then make up the difference before the end of its current broadcasting licence term in 2022.
Corus Entertainment has asked the CRTC for additional flexibility on when it must meet its mandated Canadian production expenditure (CPE) requirements for its English-language services.
In the application, filed last month and made public by the Commission this week, Corus asked to have its condition of licence amended to increase the maximum allowable level of "under-expenditure" from 5% to 10%.
Under the current conditions, Corus is allowed to under-spend by as much as 5% each year on its annual CPE spending, though it must then make up that spending in subsequent years before the end of its broadcasting licence term.
Should Corus' request be granted, it would not change its overall CPE spend – Corus would still be required to meet its mandated CPE spend by the end of the current licence term on Aug. 31, 2022 – but rather it would be permitted to under-spend by as much as 10% in the upcoming fiscal year and then make up for that in subsequent years.
In its request to the CRTC, Corus said it has experienced "significant" revenue swings over the past two years that will drive a "dramatic, unanticipated spike" in its CPE requirements over a short period of time. According to Corus, the revenue uptick in 2019 will mean its required CPE spend in fiscal 2020 is $23 million more than originally anticipated in the fiscal 2019 budget. The media company added that the spike would leave it in a "more vulnerable financial position in the coming years" that would "lead to sub-optimal programming decisions and impede progress on debt repayment."
After seeing declines in fiscal 2017 and 2018, Corus has posted improved revenues in the first three quarters of 2019, driven by an 8% increase in TV ad revenues. The upward trend is not one Corus expects to continue, however. "We do not expect our advertising revenues to remain on their current growth trajectory," read the filing, adding that it expects the arrival of new direct-to-consumer platforms in Canada to further erode viewership numbers and increase pricing pressure on programming rights. "Therefore, following fiscal 2019, we expect broadcasting revenues to revert to low single digit declines, as previously experienced."
Corus closed its application by asking the Commission to deal with the request on an expedited basis so that it can make programming decisions for the upcoming broadcast year.