Bron Studios to remake French hit Call My Agent!
Bron picked up the English-language rights with the U.K.'s Headline Pictures and has tapped John Morton to adapt it for a series set in London.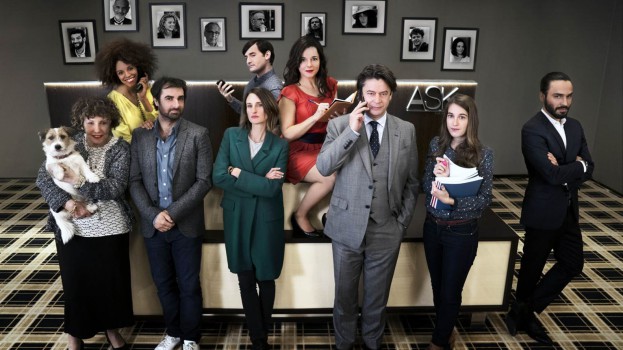 Bron Studios and U.K. prodco Headline Pictures have acquired the rights to produce an English-language version of the French series Call My Agent! (Dix Pour Cent; pictured).
The producer, which has offices in Vancouver and Toronto, has brought on John Morton (W1A) to pen the remake, as well as direct and executive produce.
The original series, heading into its fourth season, is set at a talent agency in Paris, which turns chaotic when their founder suddenly dies. The series was created by Fanny Herrero (Un village Français) and produced by Mon Voisin Productions and Mother Productions.
The English-language version will be set in London, with U.K. and U.S. stars expected to cameo. Production on the series is set to begin in June 2020 in London. Bron's Aaron L. Gilbert, David Davoli and Steven Thibault will serve as executive producers alongside Headline Pictures' Christian Baute, Mother Productions' Aurélien Larger and Harold Valentin and Mon Voisin Productions
Sabine Chemaly from TF1 Studio and Julia Schulte from France TV Distribution brokered the deal with Davoli and Baute.
Bron hired Rona Cosgrove earlier this year to oversee the company's film and TV business affairs. The company has inked two co-financing deals within the last 12 months, one with Metro Goldwyn Mayer (MGM) and the other with Warner Bros. Pictures. The latter deal includes Joker, starring Joaquin Phoenix, which broke a U.S. box office record on its opening weekend, earning the highest October debut in history with US$93.5 million.
Image courtesy of Mon Voisin Productions/Mother Production/Ce Qui Me Meu