The race is on as Antigone vies for Oscar gold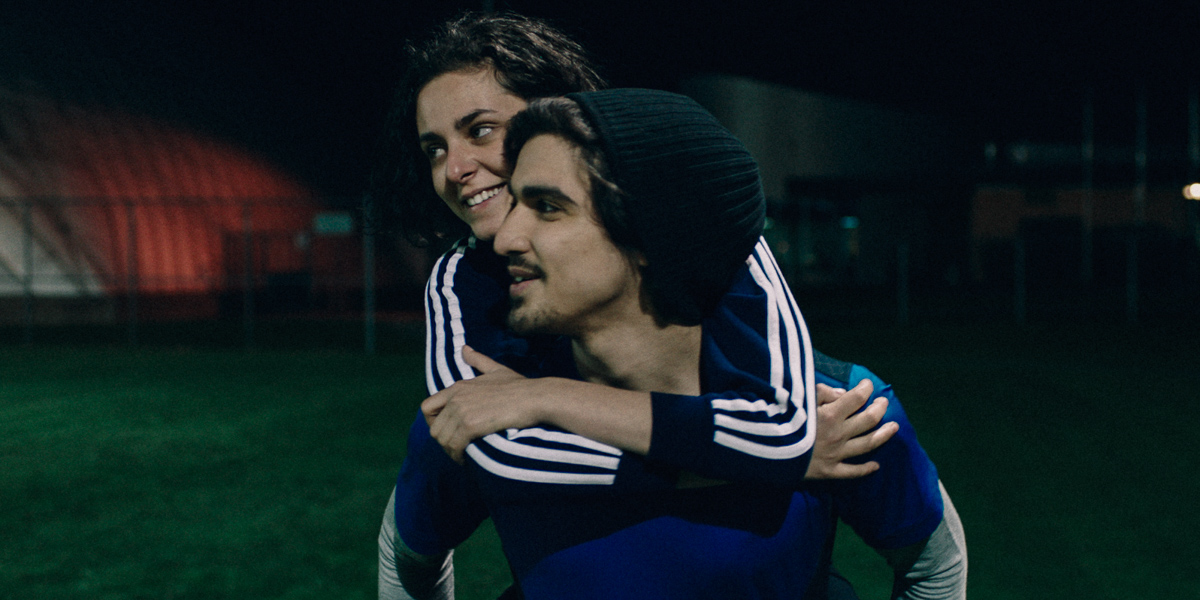 Associate producer Isabelle Couture shares details about the Oscar campaign and how the modern adaptation's timely subject matter could sway voters.
And they're off! A total of 93 films are set to compete in the Academy Award's newly renamed International Feature Film category and Canada's pick is already in the thick of campaigning.
Last month Telefilm named Sophie Deraspe's Antigone to represent Canada in the Oscar race. The film was fresh off its world bow at the Toronto International Film Festival, walking away with the Best Canadian Feature Film prize. Its young star Nahéma Ricci had also been named as one of the festival's Rising Stars.
Antigone, produced by Marc Daigle under his Association Coopérative des Productions Audio-Visuelles banner, is a modern adaptation of the Sophocles tragedy, following the sad fates of the children of well-known tragic figure Oedipus. Deraspe wrote, shot and directed the film, which follows a teenager who finds herself forced to break the law in order to protect her brother from deportation.
Associate producer Isabelle Couture told Playback Daily that the producers are moving full speed ahead in its Oscar campaign to "position the film in the best way possible" for a nomination. The film is already facing steep competition in this year's race, with the Cannes Film Festival's Palme d'Or winner Parasite, directed by Bong Joon-ho, representing South Korea.
The producers have hired Stephen Raphael from Required Viewing to help raise Antigone's profile with Academy voters. The company, which is based in New York with a sister company in L.A., aids in the marketing and distribution of films running an award campaign. Couture says they have set screenings at AFI Fest, as well as private screenings for Academy voters. The campaign is moving parallel with a Golden Globes nomination run, which means campaigning to the Hollywood Foreign Press Association, since a win at the award show is often a key indicator of an Oscar nomination.
For its part, Telefilm continues to be involved in the campaign by providing financial assistance. The federal funder has committed $100,000 to its Oscar selection and will provide an additional $25,000 if Antigone makes it on the shortlist, which will be announced on Dec. 16. The shortlist will be comprised of the top 10 films.
Swaying Academy votes in the highly competitive Oscar season is no easy task, but producers have faith in the film and the strength of its story, which Couture says is timely, regardless of its ancient origins. Deraspe's modern adaptation takes Antigone's unbreakable determination to stay true to her family and puts it in the context of issues surrounding citizenship, the Canadian justice system and the fear of deportation. "It's a poignant story and it conveys the values that we want to believe in," she says.
Couture says they've seen firsthand how the film can invoke a passionate response from audiences, including WaZabi Films co-president Anick Poirier. She and co-president Lorne Price represent worldwide sales for the film, which led their sales slate at the newly-launched company's first foray at TIFF. Poirier and Price previously served as execs of sales company Seville International before it closed. Couture says Poirier was "so moved by the film" that they felt, combined with her wide range of connections in the industry, that "she'd be the best person to advocate for it."
WaZabi Films is currently in talks with U.S. distributors for Antigone and Maison 4:3 holds the Canadian distribution rights. The distributor has set a theatrical release date in Montreal for Nov. 8, a December release in Toronto, along with a spring 2020 release in France. A release date for Vancouver will be confirmed soon.
Image courtesy of TIFF