Against The Wild trilogy feature goes to camera in Northern Ontario
Northern Banner will handle domestic distribution on The Journey Home, the latest installment in filmmaker Richard Boddington's popular franchise.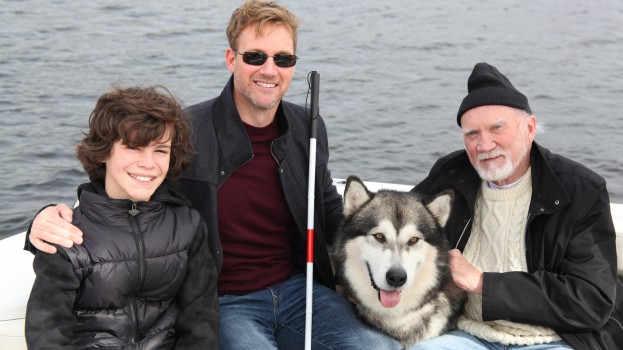 Writer-director Richard Boddington is in production on the third film in his popular Against the Wild franchise.
Against The Wild III: The Journey Home, the sixth feature of Boddington's career, will shoot in Northern Ontario throughout October.
The project is backed by the Northern Ontario Heritage Fund Corporation, which contributed $500,000 to the funding, in addition to Canadian film tax credits and a finance package provided by RBC's film finance division. Natasha Henstridge and Jesse Ikeman are producing alongside Boddington.
The project will be distributed in Canada by Northern Banner, which has handled domestic distribution on all the previous Against The Wild films. The project is scheduled for a 2020 release and stars Henstridge, Steve Byers, Zackary Arthur, Morgan Dipietrantonio, Colin Fox and John Tench.
Boddington has continually found ways to reach audiences in both the U.S. and Canada. His most recent feature, the Canada/South Africa coproduction Phoenix Wilder: And The Great Elephant Adventure, opened on 725 screens across the U.S. last year. Lionsgate also picked up the U.S. VOD, digital and retail rights to the South Africa-shot feature. The Journey Home comes six years after the original film, which received a nomination in the TV Movie/Mini-Series category at the International Emmy Kids Awards.
Pictured left to right: Zackary Arthur, Steve Byers, Chinook, and Colin Fox