In brief: Newen closes Reel One acquisition
The Department of Canadian Heritage approves Paris-based Newen's majority acquisition of Montreal prodco Reel One, plus more.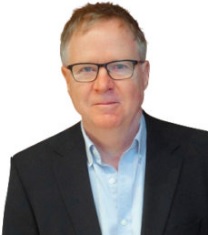 Newen closes Reel One acquisition
Paris-based production company Newen, a subsidiary of French media giant TF1 Group, has closed its majority acquisition of Montreal-based Reel One. The transaction, first announced in July, was still subject to approval from the Department of Canadian Heritage, which has now given the deal the greenlight. Reel One founder and CEO Tom Berry will continue to hold a minority stake in the company, which specializes in the production and distribution of scripted MOWs. According to Reel One, it expects to deliver more than 75 TV movies in 2019. The financial terms of the deal have not been disclosed.
WIFT-T names Hayley Brown to Whites mentorship
Women in Film & Television–Toronto (WIFT-T) has named producer Hayley Brown as the recipient of its 2019 William F. White Production Manager Mentorship. The course, now in its ninth year, aims to provide hands-on, practical training in production management, with participants receiving one-on-one networking opportunities with an established female production manager. Brown's production credits include the Talent to Watch-supported feature Stanleyville, which was shot in Hamilton, ON and Germany over the summer.
Allan Hawco joins season two of Amazon's Jack Ryan
Canadian actor, writer and producer Allan Hawco has joined the cast of season two of Amazon Prime's espionage series Tom Clancy's Jack Ryan. Hawco, who will also star in the upcoming Canada/U.K. coproduction Departure (Shaftesbury, Greenpoint Productions), will play a recurring role in the series, which is set to premiere later this year. In front of the camera, Hawco is best known for his portrayal of Jake Doyle in CBC's long-running drama Republic of Doyle (2010-2014). Meanwhile, behind the camera, he served as an executive producer on Frontier (Bell Media, Netflix) and Caught (CBC), series he also starred in.