Eli Shibley to lead Letterkenny format sales
New Metric Media and WildBrain have sold the format in Germany and will work with Shibley to sell the format rights globally in regions such as Russia and the Nordics.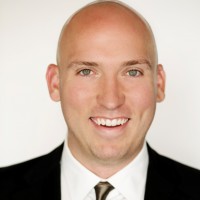 New Metric Media has tapped Major Film & Television founder Eli Shibley (pictured) to lead format sales for Crave Original comedy Letterkenny.
Shibley will work with New Metric and producing partner WildBrain (formerly DHX Media) to target format partnerships in territories such as Latin America, Russia, Ukraine, Benelux, Spain and the Nordics. The companies have inked the first Letterkenny format deal, in a newly announced partnership with ITV-owned German prodco Imago TV Film und Fernsehproduktion.
Shibley previously served as president, international distribution and coproductions at production company IM Global. Before that he launched Electus International, where he handled Northern Europe sales and sourced scripted formats, including Jane the Virgin and No Tomorrow.
Letterkenny is produced by New Metric in partnership with WildBrain and Playfun Games and in association with Bell Media. Hulu picked up the series as a Hulu Original in the U.S. earlier this year when, after the streaming service acquired the first few seasons, the series gained popularity and critical praise south of the border. The series was created by star and executive producer Jared Keeso. Jacob Tierney and New Metric's Mark Montefiore serve as executive producers.
Australian free-to-air TV channel SBS Viceland, as well as streaming platform SBS On Demand, recently picked up the rights to Letterkenny, marking the first broadcast deal for the series outside of North America.