Kin renews New Mom, Who Dis? for its sophomore season
The lifestyle series premieres Oct. 9 on Facebook Watch, with Prime Minister Justin Trudeau serving as the first guest of season two.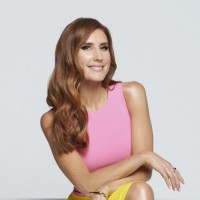 Corus Entertainment's Kin Community Canada has greenlit a second season of its Facebook Watch series New Mom, Who Dis?, hosted by Jessi Cruickshank (pictured).
The digital lifestyle series follows Cruickshank, who also serves as producer, as she gives an inside look into her life as a mother of twins and tackles parenting topics with a variety of experts and celebrity guests. Kin's Jason Yantha serves as executive producer.
Season two will premiere on Oct. 9, with new episodes airing weekly, kicking things off with an interview with Prime Minister Justin Trudeau. Trudeau, whose Liberal Party is up for re-election in the Oct. 21 federal election, will discuss his experience raising children and the impact of his party's policies on Canadian families. Additional guests in season two include parenting expert Betsy Brown Braun and social media celebrities Catherine Belknap and Natalie Telfer.
Season one of New Mom, Who Dis? was the top Canadian series on Facebook Watch, according to data from social media analytics site Tubular Labs.
Corus Entertainment acquired Kin earlier this year after working as a key partner with the digital lifestyle company for five years. The deal gave Corus full ownership of Kin's operations and helped Corus grow its digital footprint. Since then Corus has added a new digital partnership with Complex, which produces the webseries Hot Ones.
Image courtesy of Corus Entertainment