Deluxe Entertainment files for bankruptcy, unveils new ownership plan
The California-based post-production company, which has operations in Toronto, Vancouver and Montreal, says the bankruptcy process won't affect its global operations.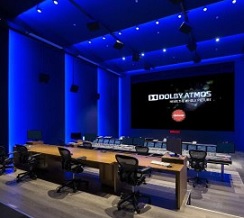 California-based Deluxe Entertainment Services Group has filed for bankruptcy as part of a financial restructuring that will give control of the company to its creditors.
According to the post-production firm, the new structure will reduce its debt by more than half and raise around USD$115 million of new financing.
Deluxe, founded more than a century ago, is headquartered in L.A. and New York and has operations in 38 markets, including Toronto, Vancouver and Montreal, with a combined global workforce of around 7,500 staff. It has around 1,100 employees across its creative and distribution businesses in Canada.
The company's financial challenges first emerged over the summer, with Deluxe reaching a debt-for-equity deal with the majority of its investors. A downturn in widely released feature films, declines in DVD and Blu-ray sales and delays of key film projects contributed to the company's fiscal challenges, according to a report from financial services company Moody's Investors Service.
"All parties involved determined that the best way to implement the debt-for-equity exchange is through a controlled, efficient Court-supervised process, and today the company took steps to start that process," read a statement issued last week.
Deluxe says the bankruptcy process will have no impact on its international operations. "This process will allow us to strengthen our balance sheet and gain the financial flexibility and resources to drive investment in key growth strategies with no disruption to our business and no impact to our employees, customers, vendors and other business partners," said CEO John Wallace in a statement.
The company has asked a federal bankruptcy judge to approve its restructuring plan at a hearing in New York on Oct. 24.
Once completed, the company says it expects to "emerge from the refinancing process with significantly less debt and additional new financing to support its operations and investments."
On the TV side, Deluxe has provided post-production services for Canadian titles such as Kim's Convenience, Vikings, The Beaverton, Letterkenny and Bitten, while on the film side its credits include domestic titles like Atom Egoyan's Remember, Vincenzo Natali's In the Tall Grass and Matt Johnson's Operation Avalanche. The company also worked on Toronto-shot projects like Academy Award-winning Spotlight.