Vortex Words + Pictures hires Tanya Kelen for global sales role
Kelen will join Vortex and distributor A71 at MIPCOM to unveil their upcoming film slate, including Between Waves and a number of holiday titles.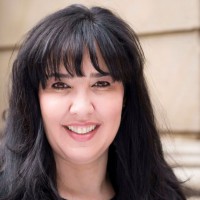 Toronto prodco Vortex Words + Pictures has hired former Breakthrough Entertainment exec Tanya Kelen (pictured) as its global sales and studios entertainment executive.
The role, reporting to Vortex CEO and chairman William Marks, was formed to help the company boost its expansion efforts both in Canada and internationally. She will also work closely with Vortex's longtime distributing partner A71 Entertainment, including COO Susan Curran and producer and co-owner David Miller.
Kelen is the founder of Kelencontent, a boutique production company that also covers distribution, marketing and development. The company has licensed more than 1,000 hours of content since its launch in 2008. In the span of her career Kelen has coproduced, packaged and licensed content in more than 180 territories.
Kelencontent will join Vortex and A71 at MIPCOM to unveil their film slate to the international market, largely consisting of holiday productions. Titles set for launch include Virginia Abramovich's feature debut Between Waves, now in post-production, Learning to Love Again, currently in pre-production, as well as in-development titles A Kiss for Christmas, A Little Christmas Miracle and Strangers at Christmas.
A71 and Vortex launched joint venture V71 in 2017 as an international sales and distribution arm.