John Young succeeds Martin Katz as Canadian Academy chair
Katz, who has served as board chair since 2011, will step into a new role on the board, while Anne Marie La Traverse takes the role of vice chair. (Young pictured).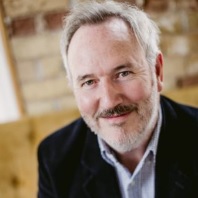 Boat Rocker Media CEO John Young (pictured right) has been elected as chair of the board of directors for the Canadian Academy, as Prospero Pictures president Martin Katz (left) retires from the role after eight years.
As well, Pink Sky Entertainment president Anne Marie La Traverse has been elected as vice chair, while TIFF's former VP of development Maxine Bailey and Cineplex's VP and deputy general counsel Thomas Santram have joined the board.
"I could not be more pleased to take the helm of this important organization at such a pivotal and transformative point in our Canadian media landscape," read a statement from Young, who previously held the position of vice-chair. He will serve a three-year term.
Katz, meanwhile, will assume the new position of immediate past chair, and continue to serve on the board of directors. Other board members include Elevation Pictures' Noah Segal, Pacific Northwest Pictures' Mark Slone, Bell Media's Scott Henderson, CBC's Jennifer Dettman, eOne's Jocelyn Hamilton, Spin VFX's Neishaw Ali and William F. White International's Paul Bronfman.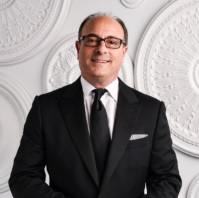 "This is the perfect time for me to step down," said Katz, adding that "the board and our membership are more representative and younger than ever before, and we have expanded our reach to include new media and music video creators since the launch of the Canadian Screen Awards and Canadian Screen Week."
Earlier in the year, the Canadian Academy unveiled a raft of significant updates to its rules and regulations for the 2020 Canadian Screen Awards. Among them, the Academy expanded the committees charged with selecting the best picture, direction, screenplay and performance nominations. As well, the organization changed the voting process so that craft categories for film will now be voted on by specific branch members from that particular field.