DCTV teams with Davis Films for House of Night adaptation
The duo will jointly develop and produce a live-action TV series based on the young adult franchise from authors P. C. and Kristin Cast.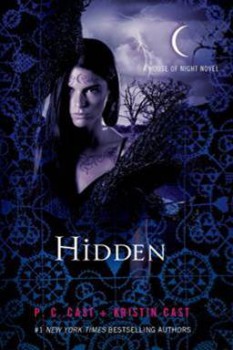 Don Carmody and David Cormican of DCTV have linked up with Paris-based prodco Davis Films to adapt the House of Night franchise into a live-action TV series.
Penned by American authors P. C. Cast and her daughter Kristin, the young adult saga is set in a world where 'vampyres' and humans coexist, following the story of 16-year-old Zoey Redbird – a human who has been selected to attend the House of Night academy in order to prepare to become a vampyre.
DCTV and Davis Films will jointly develop and produce the adaptation for domestic broadcast and worldwide distribution, according to a press release. Carmody and Davis previously collaborated on Silent Hill (2006), Silent Hill: Revelation (2012), Resident Evil: Apocalypse (2004), Resident Evil: Retribution (2012), Resident Evil: Afterlife (2010) and writer/director Roger Avary's Lucky Day (2019) together.
The core House of Night series consists of a total of 16 books and novellas. The young adult series has achieved international success, topping the U.S., U.K. and German bestseller lists. Books have been translated into more than 30 languages across 41 countries and 13 million copies have been sold in North America, in addition to more than 21 million copies worldwide. The first book in the series, Marked, was published in 2007.
In addition to the main book series, the franchise consists of a spin-off series and ancillary books like a graphic novel with Dark Horse Comics and The Fledgling Handbook 101 with St. Martin's Press, to name a few. The third installment in its spin-off, House of Night Other World, will be released later this October, followed by a fourth novel in July 2020.
Prior to this, Carmody produced the feature film adaptation of author Cassandra Clare's young adult series The Mortal Instruments, The Mortal Instruments: City of Bones (2013) starring Lily Collins and Jamie Campbell Bower. He also produced its spin-off TV series, Shadowhunters: The Mortal Instruments with Cormican for Disney's Freeform.
Carmody and Cormican recently delivered drama series Northern Rescue to Netflix and CBC, which Cormican co-created and served as showrunner on.