Canadian broadcasters reveal their gender parity goals for 2025
Seven Canadian broadcasters released their action plans for industry equality as part of the Women in Production Summit held by the CRTC in late 2018.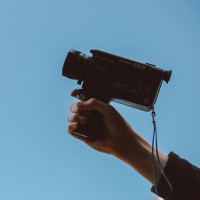 Canada's film and TV industry has sets its sights on achieving gender parity by 2025 as seven Canadian broadcasters release their gender parity action goals.
The plans are a result of the CRTC's Women in Production Summit, held in December 2018, which brought Canada's broadcasters together to discuss how to address the issue of gender inequality in the industry.
The participating broadcasters are Bell Media, Blue Ant Media, CBC, Corus Entertainment, Rogers Media, TVA and WildBrain (formerly DHX Media).
The general consensus among the broadcasters is that much of the responsibility lies in the hands of Canadian producers to hire female creatives. In Bell Media's published plan the broadcaster pointed out producers "are more directly involved in the production process and have significant operational authority throughout the steps of that process."
Blue Ant Media stated in its published action plan that there is a "limited supply of female key creative talent," creating a potential problem for producers when it comes to hiring. Blue Ant goes on to the say the problem will now be "amplified by the fact that all Canadian broadcasters will roll out a gender parity plan at the same time."
Bell Media also argued that "foreign OTT services should also participate in this industry initiative" and "put forward their own commitments" to address the issue.
The action plan from each broadcaster contains varying goals, but all state that they expect to hit gender parity in their respective Canadian programming by 2024 or 2025. The exception is CBC, as the pubcaster has previously stated it achieved gender parity in its 2018/19 broadcast year, with 62% of its key creative roles filled by women (CBC identifies key creative roles as producer, director, writer and showrunner).
CBC's action plan focused on enhanced measurement tools to track gender parity progress – which many broadcasters have also mentioned in their respective plans – as well as increased initiatives in public forums, programs for underrepresented women and opportunities for women outside of production roles.
Blue Ant has set a goal of achieving gender parity by 2024, and currently says it has 50% of women in key creative roles in 50% of its commissions, noting it will re-evaluate in three years to adjust the timeline, if needed. As the broadcaster largely produces factual content, it has established its key creative roles as broadcast executive, executive producer, series producer, director, head of production (or line producer) and story editor.
To help achieve its goal, Blue Ant Media says it will work with the CMPA, along with organizations such as Women in Film and Television, to "create relevant and meaningful training and mentorship opportunities for women in production."
WildBrain has also set its gender parity goal for 2024, stating it will target developing projects with women in the role of writer, producer or director, as well as coordinate training initiatives for "high-performing women at the corporate and studio levels."
Meanwhile Corus, Bell Media, Rogers Media and TVA have set their sights on the 2025 parity target.
Corus outlined a number of programs and initiatives it currently runs, including opportunities for shadowing given to directors in Private Eyes and Nurses, as well as sponsored initiatives such as its Corus Media Management Accelerator program through WIFT-T. The broadcaster says it will "exert our decision-making powers to affect change" in both its original program commissioning and within its animation studio and distributor Nelvana. Corus identifies key creative roles as writer, director and executive producer/showrunner.
Bell Media also shared its existing endeavours to promote gender parity, including its support of Women in View and sponsorship of the Making Waves program by WIFT-Atlantic, and echoed other broadcaster's promise to share its participation data with the CRTC. The broadcaster defines key creative roles as producer, director, writer, showrunner, director of photography and editor.
Rogers Media's plan states it will prioritize meeting with female creatives and "seek out stories with female characters that tell stories relevant to women." The broadcaster also expanded its action plan to cover its on-air journalists and programmers. Rogers Media says it will follow the CRTC's definition of key creative roles to include producer, director, writer, cinematographer, editor and first and second lead performers.
TVA's action plan includes plans to create incentives for women to work in the industry with new training programs for key creative roles (defined as writer, director and producer) and help encourage advancement at TVA and Quebecor.
Women in View's 2014-17 report on gender equality in the industry revealed major gains have been made for white women, but opportunities are lacking for diverse women. Women in View estimated that, at its currently trajectory, the industry will achieve gender parity in 2028.
CRTC says its next steps are to work with smaller, independent broadcasters to see their contributions to its industry-wide goal of 2025.