Additional Ontario studio capacity still won't meet demand: report
A new Nordicity study suggests that, despite 1.3 million square feet of new studio space coming online by 2020, demand will continue to outstrip supply in the next five years.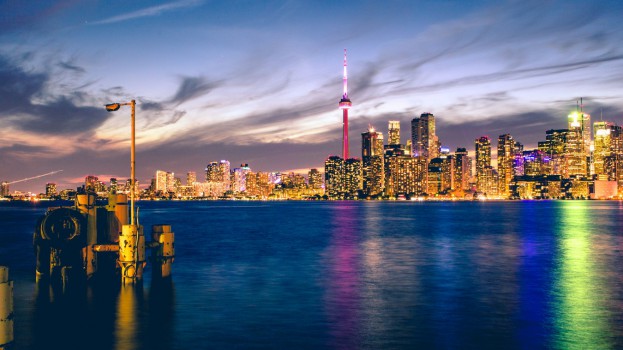 The additional 1.3 million square feet of production space set to come online in the Greater Toronto and Hamilton Area (GTHA) by 2020 won't be enough to keep up with pent-up demand for soundstages, according to a new study.
Commissioned by the City of Toronto's Economic Development and Culture Division in partnership with CreateTO – an agency that manages the City of Toronto's real estate portfolio – the "Soundstage Market Sounding Assessment" gives a market assessment of Toronto's Port Lands now and in the years ahead.
The past 12 months have seen a number of studio expansion announcements in both Toronto and Hamilton. In Toronto, both Cinespace and Pinewood have unveiled Port Lands growth initiatives, while Aeon Studio Group more recently announced plans for Hamilton Studio District, a 15-acre film, TV and digital media production campus. As well, CBS last week opened CBS Stages Canada, 260,000-square-foot studio located in Mississauga.
However, these initiatives and others will not be enough to meet the escalating demands of the global content pipeline, according to the report.
"Although this new space will alleviate much of the existing pressure on capacity….demand for foreign television production will quickly fill new space that is expected to come online in the near term," said the study, prepared by Nordicity for the City's Film, Television and Digital Media Advisory Board.
The report indicates that, over the past five years, growth in foreign feature film production has driven international TV production into "less suitable spaces" and, in turn, squeezed domestic producers "into any space they can get." According to the study, the studio space occupied by Canadian productions in the GTHA dropped from 37% in 2014 to 28% in 2019. During that same time period, the proportion of space occupied by foreign TV production increased from 24% to 32%, while film climbed from 12% to 25%.
Looking ahead, the report indicates this trend will continue, with foreign features utilizing a growing share of the studio capacity in the GTHA. Between 2019 and 2023, the report projects that the amount of studio space used by foreign features will grow from 25% to 41%. Meanwhile, the amount of space occupied by foreign TV shows will increase to around 35% by 2022 and then dip to 28% in 2023. Canadian productions will see a slight dip in the volume of studio space they occupy, falling from 28% in 2019 to around 25% in 2023.
In particular, the report indicates that foreign TV projects will struggle to find sufficient studio space, especially in the context of a large and sustained global content boom. According to the study, which pulls from a number of sources, Netflix's global content spending will increase from USD$12 billion in 2018 to around USD$22.5 billion by fiscal 2022. Meanwhile, Disney/Fox's global spending is also projected to grow from USD$22 billion in 2018 to USD$30 billion by 2022, while Apple's global programming spend will climb to USD$4.2 billion.
As such, the influx of foreign TV production in newly-opened spaces will have reached its capacity by 2021, the report indicates, making it necessary that future developments in the Port Lands focus on facilities that are suitable for international TV production.
It also suggests that future studio-infrastructure developments in the Port Lands should focus on facilities suitable for high-tech entertainment industries like interactive digital media, video games, AR and VR, visual effects and animation.
To meet the needs of both international TV production and high-tech entertainment industries, the report recommended that soundstages built in the Port Lands should vary in scope, with an emphasis on mid-sized stages (average less than 20,000 square feet per stage), including smaller stages with green screens. The stages should have generous heights (greater than 22 feet), as well as office spaces for film and TV production (at least 10,000 square feet) and office space for other types of media production. In addition, they should be built to accommodate a full-time creative workforce, and include digital facilities with green screen-fitted soundstages, screening rooms, post-production editing suites and infrastructure to support 3D and UHD capture and processing. Other considerations include introducing local amenities and additional public infrastructure to cater to an increasingly full-time workforce.
More generally, the report stressed that it is critical for Toronto's Port Lands' Productions, Interactive, and Creative District (PIC-D) be considered a potential centre for audiovisual and development of any sort, especially as the commissioning of linear audiovisual products continues to rise.
Working with a steering committee, CreateTO will prepare a proposal that is focused on purpose-built studios and the growth of the film, TV and digital media industry in Toronto. A representative for CreateTO told Playback Daily that the organization expects to initiate the procurement process and search for a development partner by early December.
By Lauren Malyk and Jordan Pinto
Image: Unsplash