Blue Ant International to distribute Handel Productions' catalogue
The Blue Ant Media-owned distribution arm also revealed its MIPCOM slate, with more than 330 hours of scripted and unscripted content, including Witches of Salem (pictured).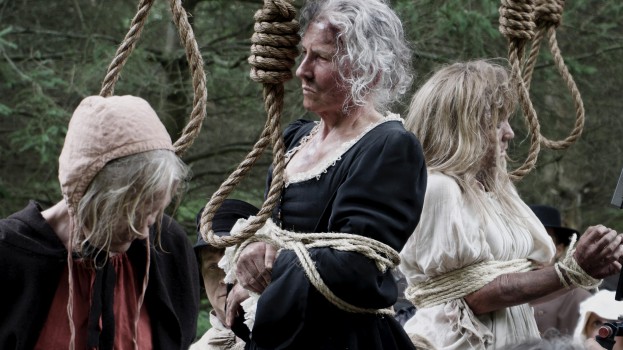 Blue Ant International has taken over distribution for Montreal-based Handel Productions' content library ahead of MIPCOM.
The Blue Ant Media distribution arm will bring the factual prodco's library of titles as part of its 330 hours' worth of content at the France market. Items among the newly-acquired catalogue include documentaries Who Sank the Titanic (1 x 90 minutes), Inside the Titanic (1 x 90 minutes), Last Day of the Dinosaurs (1 x 68 minutes) and docuseries Naked Science (20 x 60 minutes).
The titles will join new Blue Ant content such as Saloon Media's docuseries Witches of Salem (4 x 60 minutes) and Cheating Hitler: Surviving the Last Holocaust (1 x 90 minutes, 2 x 60 minutes).
Blue Ant will shop several new factual series ranging from true crime to nature programming. Titles include Woodcut Media's The Killer in My Family (6 x 60 minutes) and Our Toughest Cases (6 x 60 minutes), Brown Bob Productions' Fraud Squad: The Hunt (15 x 60 minutes), Plimsoll Productions' factual series Big Cat Country (6 x 60 minutes), True to Nature's Gangs of Lemur Island (5 x 60 minutes), and NHNZ's Orangutan Jungle School (20 x 60 minutes) and Wildlife Rescue New Zealand (5 x 60 minutes).
New factual kids programming coming to MIPCOM includes Northern Pictures Kids' News of the Wild II (71 x 30 minutes) and Riverbank Pictures and CAB Productions' Kids Cookout (8 x 7 minutes).
On the scripted side, Blue Ant is bringing Look Mom! Productions' adult animated series Bigfoot (6 x 22 minutes and 12 x 11 minutes) to the market, as well as Jelly Jamm (76 x 11 minutes), its children's animation from Vodka Capital & Shaker Band.
MIPCOM runs from Oct. 14 to 17.