Ontario Film Authority to close in October
The ministry cited the rise of digital streaming for its closure as they announce plans for an industry consultation to "modernize" its film classification framework.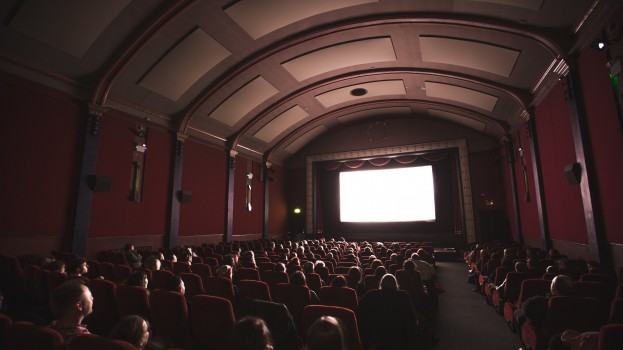 The Ontario Ministry of Government and Consumer Services will shutter its film ratings agency as of Oct. 1 with plans to "modernize the Film Classification Act."
The Ontario Film Authority (OFA), the non-profit government agency which administers the 2005 Film Classification Act and has overseen the Ontario Film Review Board since 2015, "will no longer serve as a designated administrative authority," according to an industry notice published by assistant deputy minister Michele Sanborn. The notice cites the rise of streaming services and "other changes to the film industry at large" as the reason for the closure, saying it will "reduce unnecessary burden" for the industry.
"The Ontario Film Authority's rating system was duplicative, unnecessary and burdensome red tape," the ministry said in a statement. "This was made clear due to the rapidly changing film market. The major shift to digital platforms and streaming services has significantly changed viewers' behaviour and impacted the OFA's business and revenues, making it unsustainable."
The ministry estimates the move will save the domestic industry $1.5 to $2 million per year in film classification and licensing fees. Existing exhibitor, retailer and distributor licenses will be valid for two years following the closure, with no license renewal fee. In the short term, films screened in Ontario will adopt classifications from British Columbia's ratings body Consumer Protection BC.
The government plans to consult with the industry, consumers, the federal government, and the province's "film classification bodies" to develop a modern framework for its film classification system that "maintains consumer protections for Ontarians."
The OFA's 2017-2018 annual report indicated that the agency saw a decrease in revenue and an increase in expenses in 2018, though the report mentioned "one-time costs" to replace its classification and licensing database. The report also noted a "20% decrease in minutes viewed for English/French language films and 35% decrease in minutes viewed for adult sex films." The OFA's two main revenue streams were from licensing and film classification fees. Revenue from classification fees dropped from $1.9 million in 2017 to $1.29 million in 2018.
The OFA was governed by its board of directors, which was most recently comprised by TriBro Studios' Peter Apostolopoulos, the Movie Theatre Association of Canada's Nuria Bronfman, Western Economic Diversification Canada's Barbara Motzney, Motion Picture Association – Canada's Hafeez Rupani, with Elevation Pictures' Sarah Timlick serving as chair.
This story has been updated to include a statement from the Ministry of Government and Consumer Services
Image: Unsplash