D360 preps for MIPCOM with 13 new titles
The company has added a raft of kids and lifestyle series from Montreal's Zone3 as part of a larger push into French-language content.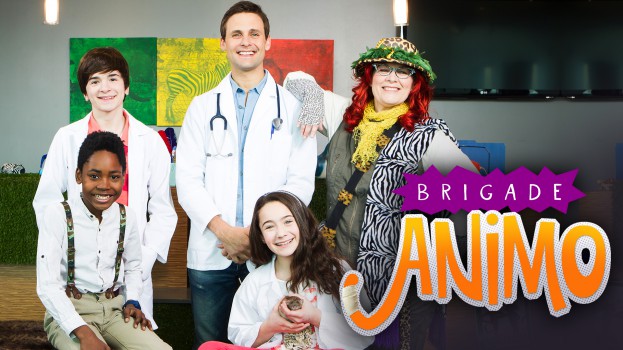 Ahead of MIPCOM this October, Toronto-based Distribution360 (D360) has added 13 new series to its slate, including French-language content from Montreal's Zone3.
The marblemedia distribution arm will debut Zone3-produced kids programming like dramedy Subito Texto (309 x 30 minutes) and wildlife series Brigade Animo (130 x 15 minutes, pictured) at the France market.

Meanwhile, the division has also acquired a raft of French-language lifestyle content from the prodco like C'est quoi ton plan? (65 x 30 minutes), which sees three mystery designers prepare home renovation plans; Sauvez les meubles (65 x 30 minutes); and cooking show a la di Stasio (214 x 60 minutes). D360 has also nabbed Des idees de grandeur (306 x 30 minutes), a home renovation series that tackles the use of space in unusual homes, and its outdoor spin-off Des idees de grandeur dans ma cour (98 x 30 minutes) as well as Design V.I.P. (199 x 30 minutes) and Party V.I.P. (10 x 30 minutes).
According to a press release, these series from Zone3 are part of a larger push into French-language content for D360. These acquisitions were negotiated by D360′s senior manager, acquisitions and operations Jordan Cavallo and director of sales Smiljka Baljozovic, who was promoted this January.
The company has also added Little Scooter Media's STEM show Blynk & Aazoo (24 x 8 minutes) and Ottawa-based GAPC Entertainment's French-language preschool series Es-tu pret? (40 x 3 minutes) and ScienceXplosion (45 x 4 minutes) to its lineup.  ScienceXplosion will be available in both French and English.
Additionally, marblemedia's new sports competition show All-Round Champion (11 x 60 minutes) has also been added to its MIPCOM lineup. Unveiled in August, the series signals the first English-language adaptation of NRK Super's format Best i mest. A co-commission from TVO and Knowledge Network in Canada, and BYUtv in the U.S., All-Round Champion sees 10 athletes compete out of their element in each other's respective sports like wakeboarding, gymnastics and skateboarding. Expected to air in 2020, D360 will work with Germany's Beta Films GmbH to represent the new version internationally.
MIPCOM runs from Oct. 14 to 17.