Deals: Media Ranch, Sinking Ship, Portfolio, TVO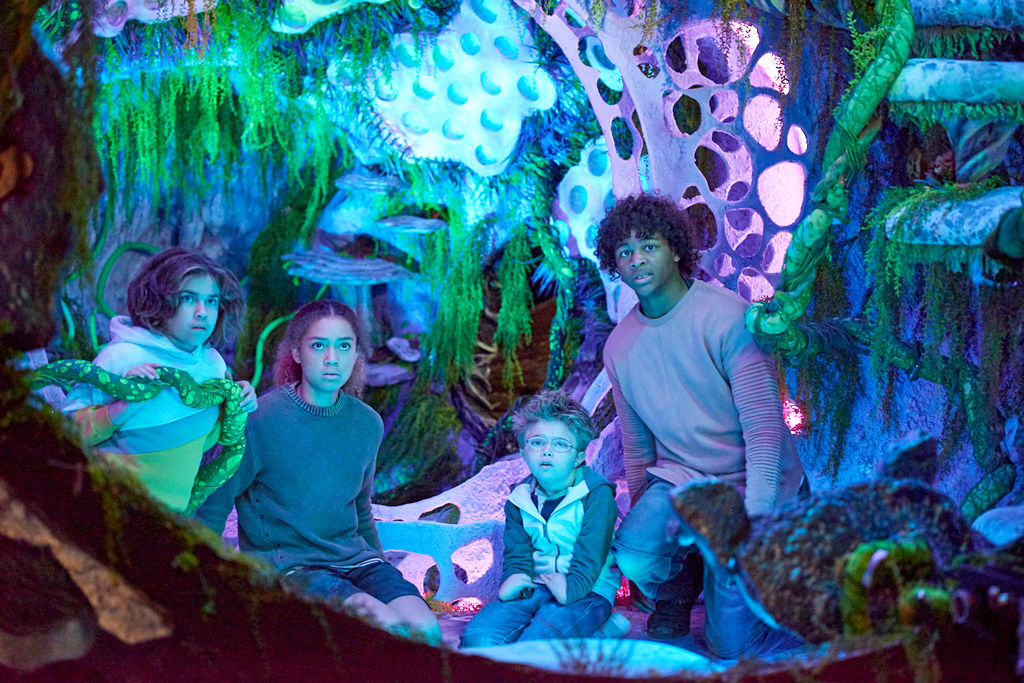 The international deals come in for Media Ranch's new game format, Sinking Ship and Portfolio's latest kids programming sales, and more.
Portfolio Entertainment
Toronto-based distributor Portfolio Entertainment has sold several of the kids series it produces and distributes into the U.S., Europe, South Africa and South Korea. Kids VOD platform Azoomee has picked up all three seasons of Do You Know? (75 x 15 minutes) for the U.S., South Africa, the Netherlands and Sweden. The third season of the live-action education series, fronted by YouTube's Maddie Moate and produced by WonderTV for CBeebies, was also picked up by NOGA (Israel), and TVB (Hong Kong and Macau). TVB also picked up the third season of The Cat in the Hat Knows A Lot About That! (20 x 22 minutes), produced by Portfolio Entertainment, in association with PBS Kids.
The 50 x 11-minute animated preschool series Addison was picked up by Azoomee for the U.S., U.K., South Africa, the Netherlands and Sweden, and EBS (South Korea), the 10th, 11th and 12th seasons of Cyberchase were picked up by CJ E&M (South Korea) and SIC (Portugal) picked up Portfolio Entertainment-produced Freaktown (26 x 22 minutes).
Media Ranch
Montreal-based prodco and distributor Media Ranch has inked three deals for its recently acquired gameshow format Watch! to production companies in Europe and Australia. Germany's Talpa, France's WeMake and NBCUniversal International Studios' Australian company Matchbox Pictures have all optioned the rights. Watch! was created by producers Dan Munday and John Kirhoffer and sets two teams of four up to view a variety show and then compete to see who can remember it best. Media Ranch is taking the format to MIPCOM in October for further international deals.
Sinking Ship Entertainment
Brazilian kids network Gloob has picked up the broadcast rights to season one of Sinking Ship Entertainment's series Endlings (pictured). Gloob holds the exclusive broadcast rights in Brazil and will air the season in 2020. The series follows four teenagers in foster care who stumble on an adventure when an alien ship crash lands on their farm. Endlings has already been picked up by broadcasters in Canada, the U.S., the U.K., Germany, Australia, Sweden and Norway. Sinking Ship will showcase the series at MIPCOM with a screening at MIPCOM Junior.
TVO
U.K. distributor TVF International has picked up the worldwide rights, excluding the U.S., to the TVO original documentary 17 And Life Doesn't Wait. The feature-length doc is directed by Maureen Judge and produced under her Makin' Movies production banner, in association with TVO and Knowledge Network. 17 And Life Doesn't Wait offers a candid look at three teenage girls in their last year of high school, addressing teen anxieties and dreams. Lindsay Fitzgerald is an associate producer on the doc while TVO's Jane Jankovic serves as executive producer.
With files from Kidscreen
Image courtesy of Sinking Ship Entertainment