Netflix reports it has spent $500M in Canada in two years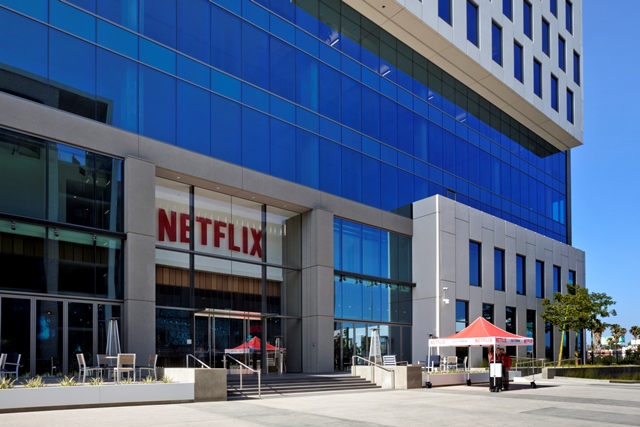 The U.S. streaming giant says it has already fulfilled its $500-million, five-year pledge, and plans to "continue to produce at current levels" in the years ahead.
U.S. streaming giant Netflix says it has spent more than $500 million in Canada over the past two years.
With the announcement – made exactly two years since it pledged to spend a minimum of $500 million in Canada over a five year period as part of the Creative Canada Policy Framework – Netflix Canada's director of public policy Stéphane Cardin said the streamer "will continue to invest significantly in Canada." It added that it expects to "continue to produce at current levels," which equate to more than $250 million annually. That spend includes both service production and original Canadian production.
With the spending update, Netflix, which has more than 150 million subscribers globally, highlighted a pair of Canadian projects it has commissioned recently: Another Life (created by Aaron Martin and produced by Halfire Entertainment) and Tiny Pretty Things (coproduced by Peacock Alley Entertainment and with Michael MacLennan serving as showrunner).
On the domestic front, other homegrown Netflix series include Alias Grace (with CBC) and Frontier (with Bell Media). On the film front, Netflix has also shot a number of its international titles in Canada, among them To All the Boys I've Loved Before and Polar.
In addition to that $500 million total, Netflix is also involved in 14 partnerships through its $25-million market development fund. Those include partnerships with imagineNATIVE, the Indigenous Screen Office, Wapikoni Mobile, Montreal International Documentary Festival, the Canadian Film Centre, Academy of Canadian Cinema and Television, The Banff World Media Festival, Hot Docs and National School of Humour.
The announcement comes a week after news broke that Netflix plans to significantly ramp up its production spending in the U.K., with CEO Reed Hastings telling the Royal Television Society Convention it will spend around USD$500 million (approximately CAD$660 million) in the next year in Britain. The spending totals for both the U.K. and Canada represent a relatively small portion of the streamer's overall spend, which will reportedly hit USD$15 billion this year.
Netflix's total content spend has continued to increase as deep-pocketed media companies like Disney, Apple, WarnerMedia and Jeffrey Katzenberg's Quibi prepare to launch rival streaming services. Apple TV+ and Disney+ will both launch in November, while short-form streamer Quibi will enter the North American market in April 2020. WarnerMedia's HBO Max service will launch in the U.S. in spring 2020, though the company has not yet disclosed details on its international plans.
While a growing number of streaming services prepare to enter the Canadian market, the government is in the midst of its long-awaited review of the Broadcasting and Telecommunications Acts. Many within the Canadian industry have called for over-the-top services such as Netflix, Amazon and others to be regulated and mandated to contribute to the creation of Canadian content. In its own submission to the Acts review, Netflix said "it's not clear what purpose would be served by regulating foreign, global online services as 'broadcasters' in Canada."
The panel tasked with reviewing the Acts has until January to prepare a recommendations report on how the existing Acts should be altered for a digital future. The government will then update those Acts based on that report. However, with a tight Federal Election underway, the identity of the government that will preside over the details of those Acts remains to be seen.
Netflix ended 2018 with more users in Canada than previously anticipated by U.S.-based ad intelligence firm eMarketer, resulting in the firm raising its forecasts for user penetration in the market.
It now predicts that Netflix will end the year with 14.5 million users this year, up to 16 million by 2023. This is despite a price increase that went into effect in late 2018, as well as persisting rumours – which have been shot down by Netflix repeatedly – that Netflix is considering adding advertisement to its service.
However, as the service's popularity grows, its predominance among subscription streaming services will erode – albeit only slightly.
This year, eMarketer has Netflix at 76.3% of Canadian OTT service users. By 2023, that share will have gradually dropped to 73.1%. While Netflix obviously still leads in the category, increasing competition will chip away at its dominance. The biggest factor in that is Amazon Prime Video. Currently, eMarketer has Amazon at 5.3 million users. By 2023, that number will increase to 7.8 million.
EMarketer's predictions indicate that there is indeed crossover between Netflix and Amazon; this year, an estimated 27.9% of Canadian OTT users subscribe to Prime Video, while the share is expected to gradually climb to 35.7%. Monica Peart, VP of forecasting at eMarketer, said in the report that other OTT services set to launch in the near future – such as Disney+ and Quibi – will put increasing pressure on Netflix, although eMarketer did not provide estimations on how much share they would take.
With files from Bree Rody-Mantha