Disney Junior picks up Boat Rocker's Dino Ranch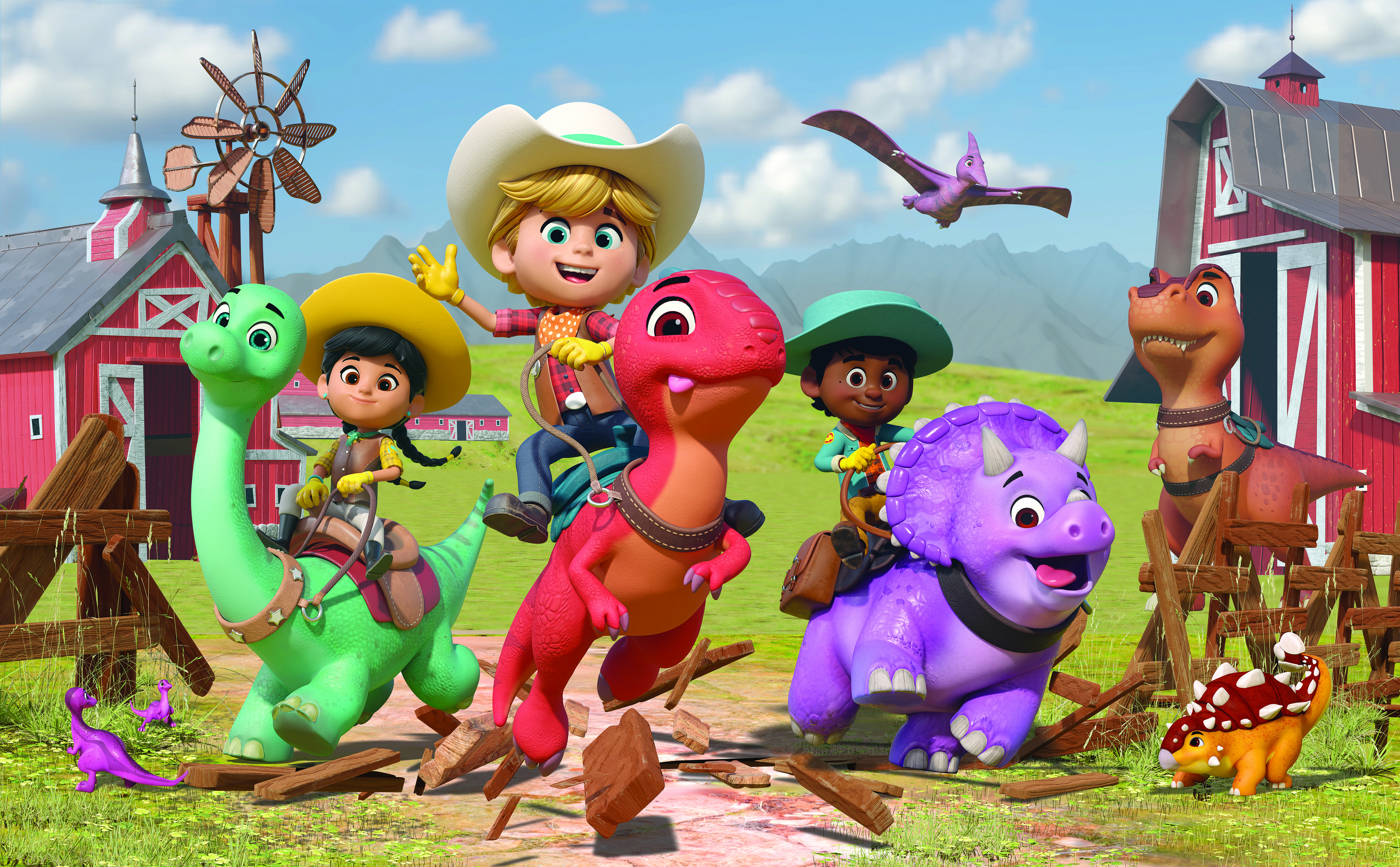 The Boat Rocker Studios and Industrial Brothers-produced preschool series is set to land on the U.S. network in 2021.
Disney Junior U.S. has picked up CG-animated preschool series Dino Ranch, produced by Boat Rocker Studios and Toronto's Industrial Brothers.
Created by Industrial Brothers' Matt Fernandes, the 52 x 11-minute show follows the Cassidy family as they deal with life in a world where dinosaurs still roam the earth. The adventure series – which is currently in pre-production – aims to introduce kids to concepts like problem-solving, life-long friendship, caring for animals and strengthening family and community connections.
Boat Rocker Studios greenlit Dino Ranch in conjunction with the show's Disney acquisition, according to a spokesperson for Boat Rocker. Other financial contributors are expected to be announced soon.
Dino Ranch is set to debut on Disney Junior U.S. in 2021, followed by an international roll-out, according to a press release. Additionally, Boat Rocker Studios, which holds a minority interest in the animation company, will handle the global distribution, brand and licensing for the show, with a global toy deal expected to be announced soon. Prior to this, Boat Rocker and Industrial Brothers inked a master toy deal with Fisher-Price for animated series Kingdom Force, another preschool show created by Fernandes.
Last year, Boat Rocker Media bolstered its kids and family business when it announced it had acquired U.K.-headquartered FremantleMedia's kids and family entertainment division. This February, as the company continued to integrate the division's assets under its Studios shingle, New York-based Bob Higgins was appointed Boat Rocker's EVP, content, kids and family. In his new role, his remit also includes all coproduction with Industrial Brothers.
This deal for Dino Ranch also follows the news that Boat Rocker Media has acquired L.A.-based TV production studio Platform One Media, expanding the company's footprint in the U.S. television market and premium scripted space.