Deals: Atomic Cartoons, Raven Banner, 9 Story
Atomic Cartoons has inked a deal with Cyber Group Studios and Outright Games to make a video game based on its Netflix series, The Last Kids on Earth, plus more.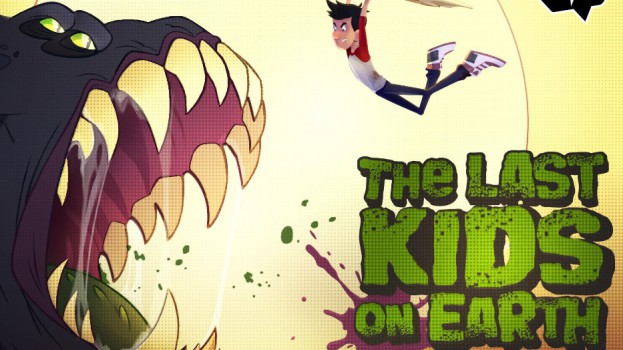 Atomic Cartoons
Atomic Cartoons, Cyber Group Studios and Outright Games have partnered together to produce a video game based on Atomic's recently released Netflix series, The Last Kids on Earth. Based on Max Brallier's book series of the same name, the TV adaptation follows a 13-year-old orphan who teams up with his friends in the hopes of surviving when monsters and zombies invade.
Thunderbird Entertainment Group-owned Atomic optioned the rights to Brallier's series in 2017. Earlier this year, Atomic struck a worldwide licensing agreement with Paris-headquartered producer, developer and distributor Cyber Group Studios for The Last Kids on Earth, making Cyber Group the worldwide representative for all merchandise, ancillary and second-window TV rights for the adventure series. The video game is set to be created in consultation with the producers of the series and is expected to launch in 2021 on consoles and PC. The deal was negotiated by Cyber Group Studios with Atomic Cartoons.
The Last Kids on Earth premiered on Netflix earlier this week (Sept. 17) as a 66-minute special episode. According to a press release, two additional seasons of the show will stream on the platform in 2020, alongside an interactive episode. The features voices from Catherine O'Hara, Mark Hamill, Rosario Dawson, Nick Wolfhard, Keith David, Bruce Campbell, Garland Whitt, Montse Hernandez and Charles Demers.
9 Story Distribution International
9 Story Distribution International has secured a raft of international sales for the first season of 3D-animated series Dr. Panda (39 x 7 minutes). The company has inked broadcast deals with Cartoonito for Italy; RTL Kids for the Netherlands and Luxembourg; YLE for Finland; TVNZ for New Zealand; and with HITN for Latin America and Spanish-speaking U.S. Additionally, the preschool series aimed at kids aged three to six has also been licensed by Roku in the U.S. and to kids learning app Azoomee in the U.S., U.K., Ireland, Sweden, Malta and South Africa.
Created and produced by Lin Yan with Malaysia's Giggle Garage Animations and U.K.-based Spider Eye Productions, the series follows Dr. Panda, who tries out a variety of new jobs while working with his friends in Panda City. The series is written by Daan Velsink and Chris Parker, and directed by Patrick Chin and Wip Vernooij. 9 Story Distribution International picked up the distribution rights to Dr. Panda last September with an eye to start selling the series in global territories (excluding China, Hong Kong, Macau, Taiwan and some MENA countries) at MIPCOM.
Raven Banner
Toronto's Raven Banner has inked a number of deals for the Mexican feature film Tigers Are Not Afraid, directed by Issa Lopez. The project, which premiered this week at Fantastic Fest, has been sold to Zazie (Japan), Falcon (Middle East), Karma (France), Tukuri Films (Spain), Lumix (South Korea), Moviecloud (Taiwan), Film Events (Benelux), Njuta (Scandinavia), Blitz (Former Yugoslavia) and Seven Films (Greece). The film was previously acquired by AMC-owned streamer Shudder for the U.K., Germany, Australia, New Zealand and North America.