The future of Canadian cinema in an OTT world
From Playback magazine: As the streaming revolution continues to reshape the map, filmmakers and producers are left to figure out where they fit into an ever-changing market.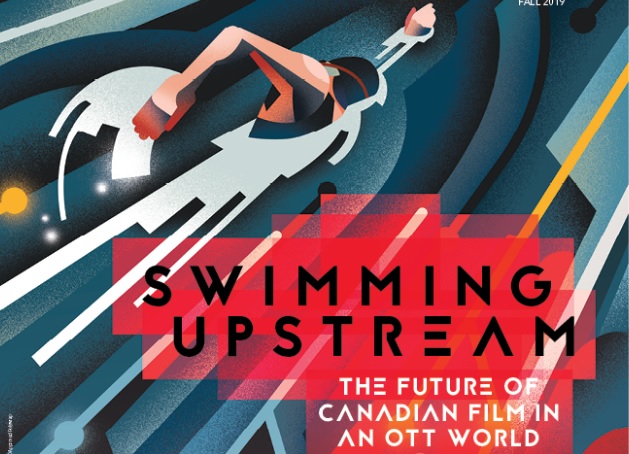 The film industry has experienced such wholesale disruption over the past five years that what came before can sometimes seem like a figment of the imagination.
While the medium of feature film has remained mostly unchanged, the delivery mechanisms and, crucially, the business models that underscore them have shifted dramatically as the rising digital tide has turned the traditional indie film model on its head.
In Canada, the audience shift to streaming has bent the theatrical model to its breaking point. It's also dramatically reduced the economics of post-theatrical windows. Now, in a world that has gone full stream ahead, Canadian feature film is left to navigate a new path forward.
With Gem and Crave, respectively, CBC and Bell Media led the way in establishing digital platforms to house domestic cinema. In the case of CBC – which forged a landmark partnership with Telefilm to bring a rolling roster of more than 100 Canadian films to its digital platform – Gem has looked to address the changing viewing habits of Canadian audiences.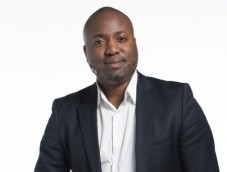 "Ultimately, the ability for us to offer feature film content on an on-demand basis is a much more compelling proposition for audiences, rather than to program it on television in a linear manner," says the pubcaster's executive director of OTT programming, Gave Lindo (pictured right).
Getting bums in seats has forever been a challenge for English-language Canadian features, a problem that's been magnified and exacerbated in the streaming era. "Theatrical is a very viable length for the SVOD services," says entertainment lawyer Michael Levine. "But middle-of-the-road theatrical features are very difficult to pull off, and that's triply true for Canadian films." In the English-language market, Canadian film accounted for 1% (or $8.6 million) of the total box office in 2017, according to CMPA's most recent Profile report.
Levine is among the executive producers on the Crave original Once Were Brothers, which makes history on Sept. 5 by becoming the first Canadian documentary to open Toronto International Film Festival (TIFF).
As much as any of the major festivals, TIFF is symbolic of the changing times. Last year, historical drama Outlaw King became the first Netflix original to open the event. This year, a doc commissioned by a Canadian streaming entity opened the show, while other Canadian titles, among them Jeff Barnaby's Blood Quantum, arrived at the festival with multi-territory streaming deals already in place.
From both a business and consumer perspective, it's an exhilarating new frontier for Canadian feature film. But the break-neck speed at which the business has changed is creating myriad challenges for filmmakers and producers, not least because the shift has occurred in less time than it takes to develop, produce and release a typical feature film.
"Ultimately, the ability for us to offer feature film content on an on-demand basis is a much more compelling proposition for audiences." – Gave Lindo, CBC executive director of OTT programming
Many production companies now find themselves straddling both the traditional world (of pre-sales, theatrical release and territory-by-territory sales) and the direct-to-consumer world of digital-video platforms.
For Montreal's Item 7, the business of theatrical distribution has been both kind and cruel in recent years.
In 2017, the release of Bon Cop, Bad Cop 2 pulled in more than $7 million in Canadian theatres, an impressive total by any metric. However, things didn't go so well with the 2018 Canada/Belgium coproduction The Hummingbird Project (pictured right). With a budget of $16 million – Item 7′s biggest feature to date – the Kim Nguyen drama stumbled at the domestic box office, losing steam at around $420,000. That was in spite of mostly positive reviews, the attachment of an Oscar-nominated writer-director and a solid cast toplined by Jesse Eisenberg and Alexander Skarsgård.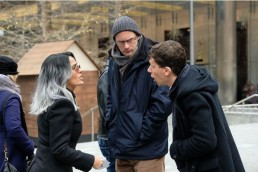 The film was an eye-opener for a number of reasons, says Item 7 president Pierre Even. First and foremost was the volatility of the international pre-sales market. "I'd say Hummingbird is the last feature that we'll be able to finance this way, with gap and super gap financing," he says.
The European sales market has been no less volatile. Even says that between the time Item 7 completed the film and started to sell it internationally, the German TV market had drastically scaled back on film acquisitions, reducing the value of the territory by 50%. "We see that the value of all territories is shifting and yes, the streaming services are a big part of it."
While box-office success is still a primary motivator, he realizes that what worked in the recent past doesn't necessarily work now. As such, Item 7 is evolving with the times (and looking to mitigate against the risk of an unpredictable film market) by branching into TV, VR and documentary.
In such an extraordinarily tough climate, often it's only stellar IP with built-in interest that can move the needle with audiences and those that hold the purse strings.
"My view is that if it's Canadian content – it doesn't matter what platform it's on." – Michael Levine, chairman Westwood Creative Artists
That was the case for Canadian filmmaker Jeff Chan, who realized he had a hit on his hands when his crowdfunding campaign for Code 8 made waves and became the most successful ever for a Canadian film, racking up more than $3.2 million. Before long, U.S. studios and established international filmmakers and producers were inquiring about joining the sci-fi drama.
But Chan was resolute about one thing above all else: making the film in Canada.
"When we first took meetings in L.A. some executives were surprised when we didn't say 'yes' on the spot," says Chan, adding that he "knew what he was in for" if he sold to an L.A. studio or financier.
After sitting down with Telefilm, Chan decided that going independently Canadian was his preferred route.
"I believe there's a market here for high-quality commercial projects. I felt we had an opportunity to make this at home in Canada, on our own terms," he says. Elevation Pictures is handling Canadian distribution on the film, with XYZ Films handling foreign sales. A release date has not yet been set.
The Cancon route was the right one for Code 8, but with so many different financing models in play, it has never been more important to run IP through "all the various funding matrixes in your head," he adds. "What is the independent financier, the soft money, the studio, the Cancon version of this?"
The genesis of Chan's project is a prime example of how the barriers to entry aren't as high as they once were. And with more content being greenlit than ever before, Publicis Groupe's chief growth officer Rishad Tobaccowala says discoverability, rather than funding, development and distribution, is the filmmaker's biggest headache in an industry that isn't short on opportunity. As well, the notion that there isn't enough money to finance content in North America is simply a myth, he says. "There's [USD] $1 trillion of private equity burning a hole in people's pockets."
All or nothing?
In a streaming world, one of the biggest questions facing filmmakers and producers is whether to seek all-rights streaming deals – typically considered to be the safer financial option, but one with little prospect of backend profits and with the risk the film will get buried among hundreds of others – or gamble on a wide theatrical rollout that could be more lucrative or flop.
Earlier this year, U.S. producer Jason Blum ignited the conversation in a New York Times piece in which he said his 2015 drama Whiplash was a "disaster theatrically" and would have worked better on a streaming service. (Producers interviewed for this article were quick to point out, that the "disaster" to which Blum refers pulled in more than USD$13 million in America and almost USD$50 million globally, on an estimated budget of USD$3.3 million.)
The question Blum raises – theatrical versus streaming release – will be one confronting domestic filmmakers and producers more frequently in the years to come.
"We're very optimistic because Netflix does want to play ball in Canada." - Divya Shahani, entertainment lawyer, Hall Webber LLP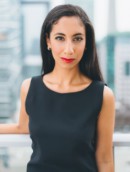 In particular, Netflix is beginning to step up its commissioning agenda in Canada, says entertainment lawyer Divya Shahani of Hall Webber LLP (pictured left). "We're very optimistic because Netflix does want to play ball in Canada," she says. Increasingly, notes Shahani, filmmakers receiving plaudits for their creative chops are being approached directly by Netflix.
Of course, a streaming deal typically means no backend profits, but it might be a smart decision in an environment where the value of theatrical and post-theatrical windows is falling.
"It's definitely the surest way to get a film made these days," says Shahani, as the production team's fees are built into the budget. "Netflix will own the production outright, but as long as you strike a good deal with them and the movie does well and doesn't get buried, which is obviously a concern for many filmmakers, then it can be a great calling card."
In Canada, direct Netflix commissions (also known as "partner managed" projects, or "cost plus" models) have become common in the TV space, but not yet on the film side. In that model, which is becoming increasingly common in the U.S., a streaming entity pays a full licence fee, plus a premium on top of that, in exchange for worldwide rights to the project. Off the record, Playback has heard from producers that, in Canada, streaming services typically pay a premium of between 10% and 20% on top of the total project budget in such models.
Outside of straight-ahead streaming commissions, Shahani says producers see more success when they keep their budgets limited. Beyond a certain point (usually in the $5 million to $10 million range) it becomes near impossible for financiers to recoup their investments.
Another big question hanging over the future of feature film in Canada is the degree to which the review of the Broadcasting Act could have an impact. While the review focuses more specifically on television, the potential introduction of Cancon exhibition quotas would likely give domestic film a greater spotlight on international streaming platforms operating in Canada.
If mandated spending requirements were to be imposed on global players operating in Canada, that would also likely trickle into the film space. The next phase of the review happens in January, when the BTLR panel must return a list of recommendations to government. Between now and then there's an all-important federal election as well, which could significantly alter the outcome of that review.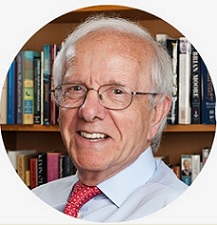 As well, an idea that is being floated with increasing frequency is whether new rules could be introduced that allow global streaming services to trigger Telefilm funding. "That's the big question," says Item 7′s Even. "We had a system that was devised in the '80s, but now is the time to revise it and think: 'What's the entry door to our entire system? Is it still the theatrical distributor, as it is now?'"
A change of policy could open the door for something akin to a Canadian version of Alfonso Cuarón's Roma. "Netflix said they'd be happy to do a Canadian Roma. But can the Canadian system allow for a different trigger system for the producer, director and writer to be able to produce Roma? Those are the questions that we need to ask," he says.
For its part, Telefilm does not require a theatrical distributor to trigger funding for projects budgeted under $2.5 million, meaning producers are free to shop their films to a variety of exhibition platforms, including streaming services. For film projects over that threshold, Telefilm does require some form of theatrical distributor for the first window.
The organization says that, at this time, it is not exploring the idea of opening up the funding triggers to projects budgeted over $2.5 million. But, should such a change be explored, it would represent a radical shift from the current system. And, for Levine (pictured left), it's one that would give Canadian filmmakers the best chance to be seen by domestic audiences, regardless of the platform on which they are watching.
"I made this argument in the bookstore business years ago. I said I don't care who owns the publisher, I don't care who owns the bookstore – I want to support the author. My view is that if it's Canadian content – it doesn't matter what platform it's on," he says.
This story originally appeared in the Fall 2019 issue of Playback magazine
Illustration by Dave Murray