Programmer Profile: Netflix independent film
Playback magazine caught up with Netflix's Ian Bricke to discuss the streamer's strategy for original independent films and its Canadian production plans.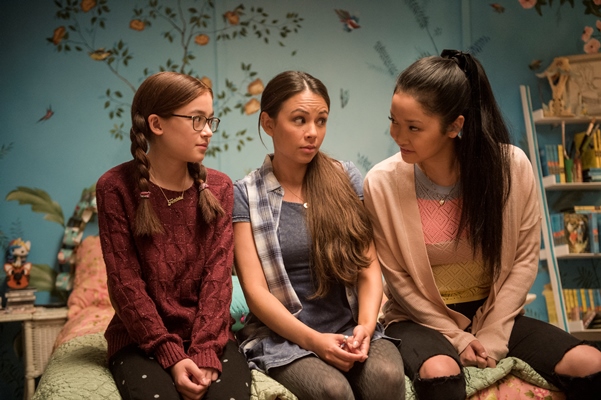 It's no secret that Canada has become an essential cog in Netflix's TV production wheel. Its film exploits in the Great White North, however, have also played a significant role in its international content pipeline, with To All the Boys I've Loved Before (Vancouver, pictured) and Polar (Toronto) among roughly 15 original films to shoot here.
Of course, the distinction must be made between the service-production economy and CAVCO-certified Cancon. And, while the former outstrips the latter, Netflix's presence as a commissioner of Canadian-produced films has become more palpable over the past 18 months. Recent commissions include Muse Entertainment's MOW Good Sam, which was released earlier this year.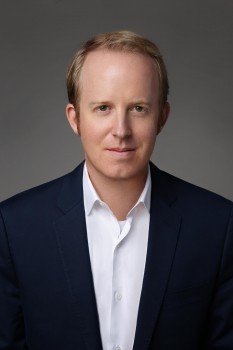 Netflix's presence is also being felt across other parts of the Canadian creative sector, through partnerships with the likes of the Canadian Film Centre, Banff World Media Festival and Indigenous Screen Office, all of which are funded through a $25-million development fund established as part of the Creative Canada Policy Framework in 2017.
Now, Netflix says it's on the hunt for new Canadian stories to tell. To learn more, Playback chatted with director of original independent film, Ian Bricke, who oversees development and production of specialized and genre films.
Playback: What is Netflix's overall strategy for the original independent film side of the business?
Ian Bricke: Netflix has more than 150 million subscribers in 190 countries around the world, so we're always looking to introduce audiences to new or unexpected stories from around the world.
Across the full film slate, we're making films in every genre – from arthouse to romantic comedy, horror to documentary, foreign-language drama to action blockbuster.
Showcasing diverse voices and perspectives is always a priority for us. We're a truly global company – our content should reflect the incredible diversity of our audiences.
PB: Is Netflix looking to increase the number of projects it commissions from Canadian indie filmmakers and prodcos?
IB: Absolutely. We're always on the lookout for undeniable stories, both from Canadian storytellers and about Canadians. Distinctly Canadian stories like Anne with an E and Alias Grace have found fans and all over the world. Our first feature film production out of Quebec, Jusqu'au Déclin [produced by Montreal's Couronne Nord], will premiere on Netflix next year. We want more, so know that we'll be in Canada more and more often getting to know Canadian creators and exploring Canadian projects.
PB: Has the global success of properties like Anne with an E given you greater confidence that Canadian stories can resonate internationally?
IB: What resonates in international markets is quite simply a good story, and they can come from anywhere. Canada has amazing creative talent, so we have every expectation of finding more and more undeniable Canadian stories to bring to the world.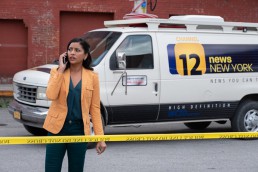 PB: Netflix recently established a long-term presence in Canada through lease deals with Toronto's Pinewood Studios and Cinespace. Do you plan on bringing more production to Canada?
IB: Canada's one of our favourite production locations. The local talent in front of and behind the camera is top notch. That's why we are investing heavily in Canadian production with a real long-term focus.
In addition to [Pinewood-shot] Let It Snow, recent Toronto projects include dance film Work It and Vincenzo Natali's adaptation of Stephen King and Joe Hill's In the Tall Grass.
We also shoot in Vancouver – To All the Boys I've Loved Before, Always Be My Maybe, 1922, Game Over, Man! and Michael Dowse's upcoming Coffee & Kareem were filmed there, for example. And of course in Quebec, Alberta and other regions.
Other films that we've previously shot in Canada include How It Ends (Winnipeg), Hold the Dark (Calgary and Kananaskis Country), The Holiday Calendar (Northern Ontario), In the Shadow of the Moon (Toronto), Polar (Toronto), Good Sam (Montreal, pictured left), and The Christmas Chronicles (Toronto).
PB: TIFF is well known for having enthusiastic audiences. How important is their reaction when Netflix is weighing the potential viability of an acquisition?
IB: Many of my personal all-time favorite festival screenings have been with passionate, film-mad TIFF audiences. We want to be the home for films that our members around the world are going to love, so clearly films that get a great TIFF audience response are going to catch our eye. But, also remember that some films are going to resonate differently around the world – we're always thinking about that.
PB: What are some of the trends in the film space that excite you at the moment?
IB: We're always on the lookout for more diversity in front of and behind the camera; more truly original stories that hold their own alongside great book adaptations and iconic IP; as well as opportunities to bring back other beloved genres in the same way we contributed to the return of the rom-com.
PB: Both for acquisitions and commissions, what kind of budget ranges does Netflix work within?
IB: We make and acquire films at every budget level, from intimate character-driven dramas like Paddleton or Private Life to big blockbuster action films like 6 Underground.
PB: How can Canadian producers and filmmakers catch your eye, and what's the best way to approach you?
IB: Like most studios, pitches come our way from the talent representatives who approach us on behalf of writers, showrunners and filmmakers with stories to tell. We acquire films at festivals, we adapt projects from books we've read and our executives attend pitch events. We had a great experience at our pitch days in Quebec last year and plan to do more of them soon.
This story originally appeared in the Fall 2019 issue of Playback magazine