Cameras roll on Tracey Deer and Meredith Vuchnich's Beans
Co-written by the duo, the screenplay previously picked up the TIFF-CBC Films Screenwriter prize and support from the CFC Features program.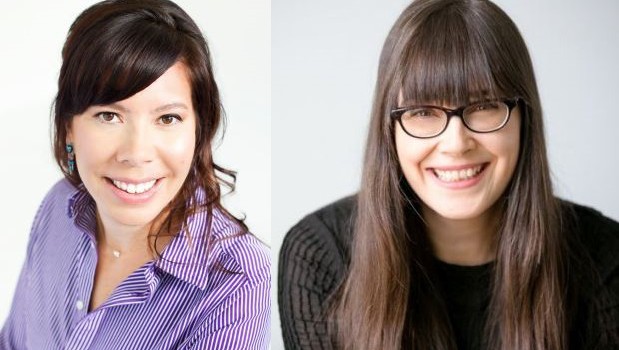 Production is currently underway on Tracey Deer and Meredith Vuchnich's Beans.
Co-written by Deer (pictured left) and Vuchnich (pictured right), the film is inspired by Deer's past and follows the perspective of a 12-year-old Mohawk girl during the 1990 Oka Crisis in Quebec.
Directed by Deer, whose credits include Mohawk Girls, Beans marks "the first feature film to explore the event narratively onscreen," according to a press release. Production started this August and is set to run until early October, with filming taking place in Kahnawake, Kanesatake, Oka and Montreal.
Earlier this year, the script picked up support from TIFF, winning the 2018 TIFF-CBC Films Screenwriter Award – a $15,000 development prize for screenplays that reflect or examine diverse perspectives through character-driven stories about the Canadian experience. Beans was also one of two projects selected by the Canadian Film Centre (CFC) and Women in View (WIV) for the CFC's Features program last year.
Exec producers on the film include Vuchnich and the CFC's Justine Whyte. EMAfilms' Anne-Marie Gélinas serves as a producer. She secured funding for Beans from Telefilm Canada, SODEC, the CMF and Crave, among others. In addition to the TIFF-CFC Films Screenwriter Award, the film received instrumental support towards its development from the Harold Greenberg Fund.
Mongrel Media will distribute the film in English Canada, while Métropole Films handles Quebec. Following its fall 2020 release, it will receive a streaming premiere on Crave.
Beans stars Kiawenti:io Tarbell, Paulina Jewel Alexis, Violah Beauvais, Rainbow Dickerson, Joel Montgrand, D'Pharaoh Woon-A-Tai and Jay Cardinal Villeneuve.