Programmer Profile: CBC Films
Senior director of CBC Films Mehernaz Lentin discusses what the pubcaster's rebranded features banner is looking for and how indie producers can get on her radar.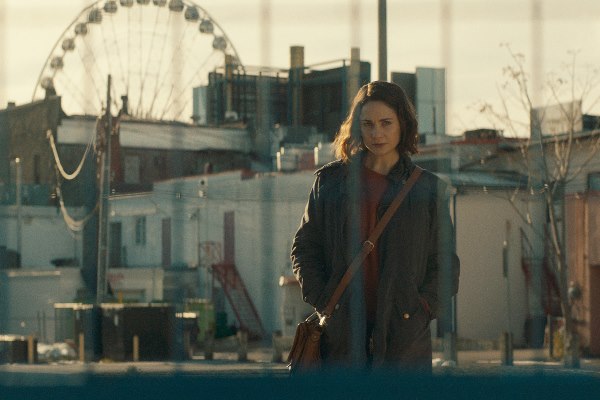 If you think you've been seeing a lot of CBC this fall festival season, it's probably because you have. This year, 14 projects supported by the public broadcaster are headed to TIFF, including buzzy world premieres for Amy Jo Johnson's Tammy's Always Dying and Albert Shin and James Schultz's Clifton Hill.
It's been a year since CBC reinvigorated its presence in the feature film space with the launch of its CBC Films banner, an entity that encompasses all existing CBC feature initiatives (funding, pre-buys, acquisitions, as well as the Breaking Barriers Film Fund).
CBC-funded films also now have the security of an eventual landing pad – the recently rebranded and relaunched CBC Gem streaming service – which the organization has been vocal about turning into the digital home of Canadian cinema.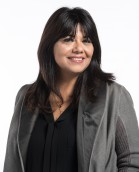 Playback caught up with Mehernaz Lentin (pictured right), senior director of CBC Films, to discuss the key elements of an enticing pitch, what it's looking for and how Gem is changing the way it approaches film.
It's been a year since you launched the CBC Films banner. How are things going?
Mehernaz Lentin: A year into the launch of the new brand, it's really been a matter of building our relationships and taking things forward. This year is exciting because we're really joining forces with Radio-Canada as well, creating a more unified front with [French-language] titles like Sophie Deraspe's Antigone, Myriam Verreault's Kuessipan and Louise Archambault's Il pleuvait des oiseaux ("And the Birds Rained Down").
As far as the rebranding goes, the key is that we're not really changing our mandate. So, if you look at the core focus of Breaking Barriers – to support films by women, Indigenous, LGBTQ+ and diverse filmmakers – ultimately we're continuing with that and focusing on making these films available to Canadian audiences. Nothing there has changed.
Under CBC Films' funding model, applicants are eligible to receive 10% or 20% of the production budget in exchange for various domestic rights. For projects funded at the 20% level, CBC's financial participation is capped at $1 million – half that for films funded at the 10% level.
How many films do you fund each year and how many submissions do you receive a year?
ML: I'd say we get about 60 submissions on an annual basis. Since 2016, we've invested in over 24 features, and, moving forward, the goal is to fund about 10 to 12 feature films a year. In terms of dollars, we've committed over $16 million since 2016 – that includes funded titles, pre-buys and more than 70 first-run acquisitions of Canadian features.
What are the crucial elements of a great pitch for you?
ML: For me, it's originality and, ultimately, character-driven stories that are provocative and outside-the-box on some level. They must inspire, reframe and reflect something about the Canadian experience.
Are there any stories or projects you'd especially like to develop?
ML: That's a tough question. It's kind of interesting, because we always have clusters and themes with respect to certain submissions. Canada has a very interesting group of Indigenous filmmakers right now. There are films like Danis Goulet's Night Raiders that we've greenlit, or something like Jeff Barnaby's Blood Quantum [a pre-buy]. Theirs is an interpretation that's very timely, dynamic and authentic in terms of our political and cultural landscape right now, but without being pedantic. I'm excited by that and want to see more.
Looking ahead, we'd love to also look at some comedies, because I think we need to have a sharp comedy in our slate. That's something that could be really great, but they are so hard to find.
When does CBC typically board projects and how involved are you in the development process?
ML: We get involved at various stages. It largely depends on the team, the package and the story. After that, it's really a matter of gauging what the climate is and whether or not it will be the right fit for our audiences. Every film is its own beast, and so, with respect to financing, it's a matter of looking at who the other parties are at the table. We have been the first financier to board projects – a recent announcement was Charles Officer's film Akilla's Escape – and we are also sometimes the last in. So, as far as development goes, since filmmakers and producers are coming to us at a fairly polished stage, I'd say they're typically about a year or two out [from start of production].
Is CBC open to partnering with international financiers and coproductions?
ML: We're definitely open to that. Among this year's TIFF lineup is Sweetness in the Belly (Canada/Ireland) and The Song of Names (Canada/Hungary). On a slightly more independent, small scale there is The Body Remembers When the World Broke Open (Canada/Norway). We've also just finished a coproduction with Malta on Valerie Buhagiar's Carmen. It fosters our idea and understanding that we can take our stories globally and present them in international contexts because there is a lively market.
Does the fact that many of these films will end up on CBC Gem change your approach to feature film?
ML: Absolutely. First and foremost, our goal is to create an unparalleled destination for Canadian cinema, and for Canadians to utilize the platform to discover critically-acclaimed films. The idea of what is "Canadian" has shifted radically, in the sense that the stories we're now telling really reflect, represent and reframe multiple perspectives that are the core of what Canada is.
Everything is accessible through streaming platforms now, and by presenting a curated sensibility of everything from a Bruce LaBruce film to a Patricia Rozema film to a film like François Girard's The Song of Names, there really is something for everyone.
What do you see as the main challenge facing the filmmaking community in Canada?
ML: How are we going to reach our audiences? We know it's very challenging to reach audiences through the traditional exhibition strategies, so it's critical that we continue to build talent and find new ways of broadening our audiences and, at the end of it, work with our stakeholders to continue to promote and position Canadian cinema.
This story originally appeared in Playback's Fall 2019 issue 
Image of Clifton Hill (top) courtesy of TIFF
Image of Mehernaz Lentin (right) courtesy of CBC