In brief: Red Button spins off more stories
Plus: levelFILM lands a first-look deal to develop and produce true crime/horror content, while Thunderbird and Floyd Kane were recognized for their on screen inclusion work.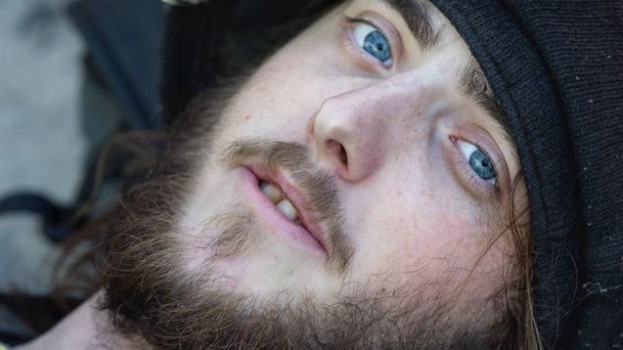 By Lauren Malyk and Kelly Townsend
Red Button spin-off premieres with more in the pipeline
Saving Rabbit, a one-hour TV documentary spin-off from Media Headquarters' digital short-form documentary series Red Button bows on CBC Docs POV today (Sept. 12). Produced by the Toronto-based prodco in association with the pubcaster, Saving Rabbit (pictured) is the first project to come out of the CBC Gem series, which sees various documentary subjects film their daily lives, receiving a directing credit in the process.
Co-directed by Manfred Becker (The Divided Brain) and Karen Wookey (Ice Road Truckers), Saving Rabbit follows Peter or "Rabbit," a 26-year-old addict who garnered attention from one of Media Headquarters' first Red Button episodes. The doc catches up with him after his viral success as he tries to navigate recovery, examining discussions around harm reduction versus abstinence in the process.
"What I'm very excited about is the way that we were able to get access to such a personal journey because we had built trust through the Red Button project. So much of making a documentary like this is about getting access to worlds and people's stories that can be kind of hidden," Media Headquarters CEO and exec producer Rob Cohen told Playback Daily, noting that the digital series gave him and his team a platform to discover more stories like Rabbit's as well as the chance to see how they resonate with audiences.
In addition to this documentary, Media Headquarters is currently in development on a docuseries focused on another Red Button participant, Jadine, a young woman living with cerebral palsy who attends university independently.
Saving Rabbit was made with the participation of the CMF and the Rogers Documentary Fund. Cohen and Melanie Brobyn serve as exec producers, while Wookey is a producer on the doc.
levelFILM signs first-look deal for digital horror IP
Toronto-based distributor levelFILM has inked a first-look codevelopment and coproduction deal with New York media company Open Road Integrated Media for IP from its horror site The Lineup. The digital content consists of true crime, paranormal and horror stories. LevelFILM will work with Open Road to develop and produce film and TV projects, as well as webseries and podcasts.
The first project announced from the deal is a podcast, hosted by producer Johnny Wunder (Josie) and horror writer Joshua Malkin (Cabin Fever 2) that examines the impact of famous and bizarre criminal and horror cases, as well as how the media portrays them. LevelFILM will hold worldwide rights to all produced content as part of the deal.
Kim's Convenience, Floyd Kane receive Sandi Ross awards
Thunderbird Entertainment and Diggstown creator and showrunner Floyd Kane were honoured with the Sandi Ross Award during this year's TIFF. The award is presented by ACTRA Toronto's Diversity Committee to a company and an individual who demonstrate "a commitment to inclusion on screen." Thunderbird was recognized for their CBC comedy Kim's Convenience, which has picked up international success and acclaim for its portrayal of a Korean family living in Toronto. Kane is the founder of Freddie Films and has produced films such as Brown Girl Begins and Angelique's Isle. Last year's winners were Shaftesbury, for their work on Frankie Drake Mysteries, and Reelworld Film Festival founder Tonya Williams.
Image of Saving Rabbit courtesy of Media Headquarters