Boat Rocker acquires Platform One Media
Katie O'Connell Marsh, who has been promoted to founder and chairman of Platform One via the deal, will also take on a senior role at Boat Rocker.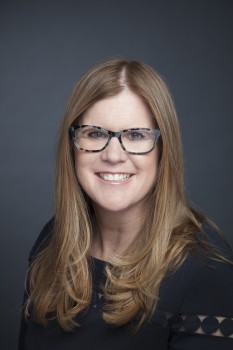 Boat Rocker Media has acquired L.A.-based TV production studio Platform One Media.
The transaction aims to expand Boat Rocker's footprint in the U.S. television market, in particular in the premium scripted space, according to a statement.
Launched in 2017 with backing from TV and broadband company Liberty Global and private equity firm TPG Growth, Platform One's slate includes a recently greenlit untitled sci-fi series from Simon Kinberg and David Weil for Apple; a straight-to-series order from Showtime for Rust, written by Oscar-nominee Dan Futterman; Showtime pilot Rita starring Lena Headey; and a drama series from Ready Player One's Zak Penn for Spectrum Originals. The company also has a first-look television deal with Laura Dern and Jayme Lemon's prodco Jaywalker Pictures.
Katie O'Connell Marsh (pictured), who serves as the company's CEO, has been upped to founder and chairman of Platform One. She will also take a yet-to-be-announced senior leadership role at Boat Rocker. Additionally, chief creative officer Elisa Ellis and head of finance and strategy Steve Lescroart have been promoted to co-presidents of Platform One. Ellis and Lescroart will report to O'Connell Marsh effective immediately.
Earlier this year, Boat Rocker Media picked up an undisclosed stake in California-based talent management and production company Untitled Entertainment. This latest agreement with Platform One builds upon previous acquisitions, which include L.A.-based producer Matador Content. Boat Rocker has also made investments in New York-based media company MarcoPolo Learning and The Outline. Previously, in 2018, Boat Rocker acquired the kids and family entertainment division of U.K.-headquartered Fremantle and a majority stake in Insight Productions.