Sony Pictures Worldwide nabs Run This Town
Twitter will also support the drama written and directed by Ricky Tollman with a "unique series of integrated promotions" ahead of its early 2020 release.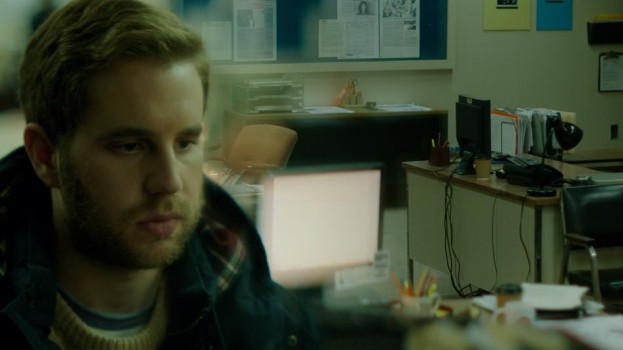 Sony Pictures Worldwide Acquisitions has acquired all rights outside of North America to Ricky Tollman's feature film debut, Run This Town.
Penned and directed by Tollman, whose credits include Jonathan starring Ansel Elgort and the short Enfant Terrible, the drama follows the story of a young newspaper intern (played by Pitch Perfect's Ben Platt) who discovers scandalous information about the city's mayor, Rob Ford (Wolf Hall's Damian Lewis). Elevation Pictures is set to distribute the film in Canada.
Produced by Tollman, Randy Manis (The Calling) and JoBro Productions' Jonathan Bronfman (Patti Cake$), the drama made its world premiere at South by Southwest (SXSW) this March.
Exec producers include J.C. Chandor (Triple Frontier), Neal Dodson (Jonathan) and Anna Gerb (A Most Violent Year) for CounterNarrative; Elevation Pictures' Noah Segal (Guest of Honour); and Aqute Media's Berry Meyerowitz (Astronaut) and Jeff Sackman (Pyewacket). Ariella Naymark (Nirvanna the Band the Show) serves as a co-producer. The film was financed in part by Telefilm Canada.
Additionally, Twitter has boarded Run This Town as its exclusive distribution platform for content to support the film's North American release.
As such, the company will offer a large digital push on the platform alongside a series of "unique integrated promotions" for the drama on Twitter in the U.S. and Canada ahead of its early 2020 release. "The release will also take advantage of Twitter's deep analytics to see where the film is activating the most engagement, providing the team audience insights ahead of theatrical booking," according to a press release.
In addition to Platt and Lewis, Run This Town stars Mena Massoud (Aladdin, 2019), Nina Dobrev (Flatliners), Scott Speedman (Underworld), Gil Bellows (Scary Stories to Tell in the Dark) and Jennifer Ehle (Zero Dark Thirty).