David Cormican, Dwayne Hill to adapt WWII memoir
Cormican and Hill will pen and showrun a miniseries based on Renate Stoever's novel Escape From Plauen, set in post-WWII Germany.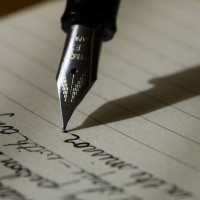 DCTV president David Cormican has been tapped to co-write a miniseries adaptation of a WWII-set memoir with Northern Rescue co-creator Dwayne Hill.
Cormican and Hill will co-showrun the series, which is based on the novel Escape From Plauen by Renate Stoever. The memoir centres on Stoever's experience of WWII as a nine-year-old, witnessing the rise and fall of Nazi Germany and the devastating effect the war – and its fallout – had on her family and the town of Plauen, Germany. A production company for the series has yet to be announced.
Cormican previously served as showrunner on the CBC Gem and Netflix series Northern Rescue, co-written with Hill and filmmaker Mark Bacci, which will have its linear broadcast premiere on CBC on Sept. 18. Hill and Cormican are also attached as co-creators on the DCTV and Red Arrow Studios International drama series Blood Horn. As well, Cormican is  attached to executive produce an adaptation of Mark Sakamoto's WWII-set novel Forgiveness, which is in development with CBC and DCTV.
Creative Management Partners agent Alan Morell represents Cormican, Hill and Stoever.
Image: Unsplash