TIFF '19: How Matthew Rankin brought The Twentieth Century to life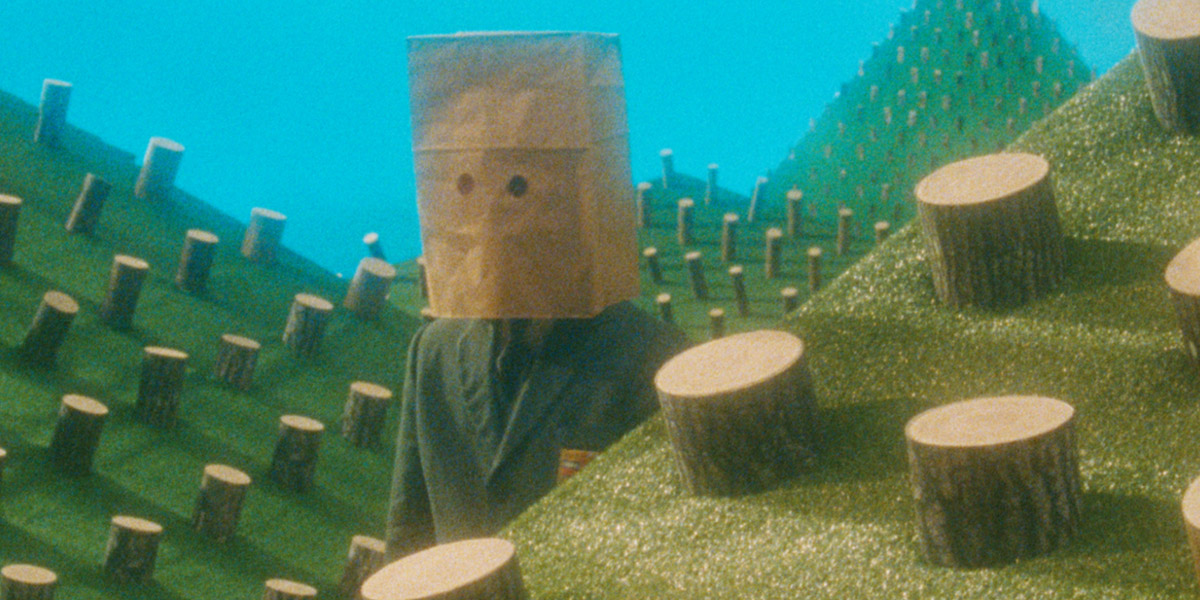 The director of the gonzo history film shares how Quebec's cinematic culture (and a little tough love from Denis Cote) helped shape his TIFF-premiering project.
It took two years of script-writing, another two years of production, and a little tough love from Denis Côté, but Matthew Rankin's experimental comedy feature The Twentieth Century is now set to debut at the Toronto International Film Festival.
The director, who hails from Winnipeg but currently lives in Quebec, has created a number of successful short films on the festival circuit – such as Tesla and the World Light and Tabula Rasa. But as Rankin told Playback Daily, it was time to venture into longer formats. "At a certain point people were like, 'you better make an actual feature before this just gets embarrassing,'" Rankin said.
But with a very unconventional filmmaking vision and a script that defies expectation, Rankin needed the right partners and some expert guidance to bring The Twentieth Century to life.
A gonzo historical-fiction comedy focused on the early life of Canadian Prime Minister William Lyon Mackenzie King, the film reimagines the figure's early life "as a series of abject humiliations, both professional and sexual," according to the logline. Set to premiere at TIFF as part of its Midnight Madness program, it's a mashup of live action and animated elements, similar in style to Rankin's past short films.
Rankin said he found the right partnership with "daredevil producers" Gabrielle Tougas-Fréchette and Ménaïc Raoul of Voyelles Films. The producers had previously worked with him on his short Mynarski Death Plummet and were more than happy to collaborate on his first feature. Tougas-Fréchette says Rankin is a "sensitive genius" as a director and "to accompany him for even a moment in his mind is always the biggest trip for me," adding, "I hope to make several trips with him."
It all came together once financing for the film came through with SODEC, Telefilm's Quebec office and provincial and federal tax credits.
Rankin is quick to point out that the Quebec film industry was a large factor in why he's able to make his out-there films, saying there's greater support for "independent, daring films" and a growing cinematic culture recognized internationally. "There is this collective support for people building their own cinematic voice," he says.
Some unexpected help came from Quebec filmmaker Denis Côté. Rankin says the director was an essential element in pushing him to delve into the unknown waters of film sales and distribution. "I don't have one clue about this stuff, but Denis Côté was on my case like a really tough football coach, saying, 'Hey, you need to get on this, you can't screw around here. You need a sales agent. You need distribution, man. You can't just park this at a film festival and hope for the best.'"
The tough love worked. The film had two distributors signed on ahead of its TIFF premiere, with Brooklyn-based Oscilloscope Laboratories distributing in the U.S. and Quebec's Maison 4:3 in Canada. Belgian sales outfit Best Friend Forever is handling international sales, excluding Canada and the U.S.
Rankin says he did his research on finding the right distribution companies for his "weird and crazy" film and found that Oscilloscope's catalogue fit the bill. He says the company loved his film for its humour and the way it embodied "an old Hollywood melodrama."
The sale also signalled to Rankin that the film had more international appeal than he was expecting. When Rankin showed them a cut of the film's trailer, they told him to cut down on the Canadian references and focus on the more universal comedy. "That made me feel good," says Rankin. "I think of [The Twentieth Century] as an Encyclopedic Canadian ayahuasca death trip, so I thought only Canadians would watch it."
The director plans to head back to Winnipeg for his next feature project. He's currently in development on a film – firmly set in reality this time – that will include an all-Iranian cast and is spoken in Persian. Metafilms is attached as a producer.
Image courtesy of TIFF