TIFF Diaries: Taking First Person from Globe to screen
Carousel Pictures president Tyler Levine and director Renuka Jeyapalan discuss how they ended up creating a launch pad for talent out of The Globe and Mail's literary series.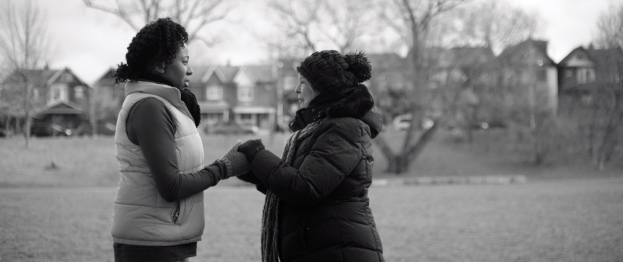 Tyler Levine and Renuka Jeyapalan figured they were on the right track when they reached out to The New York Times about the rights to its Modern Love essay section and discovered the column was being turned into an all-star anthology TV series for Amazon.
"That gave us confidence to know that adapting a literary series from the newspaper was a good idea," Levine (pictured, right) tells Playback. The pair next turned their attention to The Globe and Mail's First Person (formerly Facts & Arguments) section and put the wheels in motion to create a digital anthology series.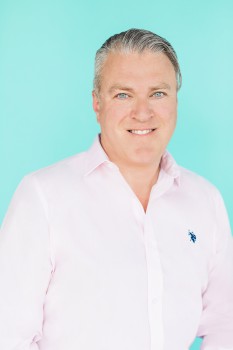 Produced by Levine's Carousel Pictures and Sugar Shack Productions' Patrice Theroux — the rough idea for the project was born in 2017, when Theroux approached his former eOne colleague about collaborating on a digital project that would serve as a kind of incubator for emerging talent. From there, Levine brought Jeyapalan into the mix.
Getting in touch with The Globe's managing director of corporate development, Gabe Gonda, was their next step. The section has a long-standing history, name recognition and robust IP, made up of over 10,000 articles from a variety of contributors. "Talk to anybody about First Person, everybody in Canada has heard of it," the Carousel president says, noting the organization was supportive from the beginning.
Early on, the idea was to have Jeyapalan direct all of First Person, but, due to her other commitments, the team enlisted Joyce Wong (Wexford Plaza) and Jessie Gabe (Mr. D) for the project — the latter of whom is also working with Carousel on a biopic.
Teaming up with the newspaper's research department, the trio of filmmakers chose the stories that most appealed to their creative sensibilities, while producers started reaching out to authors to option the rights to their stories.
In total, the series consists of six stories like My Wife's Affair is Kind of a Funny Story by Sean Curran and I Tried to Cash in on my Toronto Home, and Got Burned by Steven Gottlieb. For Jeyapalan (pictured, left), who adapted three of First Person's six films (Code Red, My Father's Dignity and Life Support), she says she wanted to adapt grounded, meaningful stories with an inherent beginning, middle and end.
Shooting the short How I Became The Fool on the Hill at a friend's cottage in Muskoka, the team used the project as a proof of concept for the IPF's webseries envelope. Following that, iThentic came on board as its distributor. All told, with IPF funding and support from the federal tax credit, the total budget for First Person came in at around $200,000.
Except for some coordination on the production side – which took place over the course of two weeks this January in Toronto – each film had a one-day shoot with an entirely new cast and tone. Filming six different shorts, the team had to be strategic, balancing their budget with the limitations of a single-day shoot, all the while giving directors the chance to experiment. For example, two of Jeyapalan's films were shot using the same location. As well, because of the time constraint, the team only had a day to rehearse and shoot Code Red as a continuous take.
"I think the beauty of this series is that you don't really need to have unity," says the writer/director behind shorts like Arranged, A Bicycle Lesson and TIFF 2005 winner Big Girl. "You want different perspectives, you want different ideas and different visual styles and entrances in."
In addition to experimenting with techniques, tones and styles, the project's six-film format has also allowed them to get a better sense of what kinds of films different festivals are looking for. So far, every film in the anthology series has been submitted to the Calgary International Film Festival, TIFF, VIFF, Webfest Berlin and the HollyShorts Film Festival, with Jeyapalan's Life Support set to be a world premiere at TIFF.
Building up to the short's September debut, as well as First Person's launch on The Globe's site for subscribers, which it will then promote, both Levine and Jeyapalan say they have high hopes for the series. With planning underway on the next round of stories, they expect to apply for funding with the CMF, Ontario Creates and The Bell Fund this time around.
"We'd like to be able to spend a little more time on each story. We'd like to do more stories, help more directors, more crew and experiment more," Levine says. "We loved what we did, [but] we'd like to be able to do more of it."
Levine and Theroux severe as producers on First Person, while Jeyapalan is an executive producer. Co-producers include Katelyn Cursio, Kevin Prozes and Bruno Lyra.
Image of Tyler Levine courtesy of Alice Xue and image of Renuka Jeyapalan courtesy of Helen Tansey at Sundari Photography
This story originally appeared in Playback's Fall 2019 issue