TIFF '19: Nicole Dorsey finds a homecoming with Black Conflux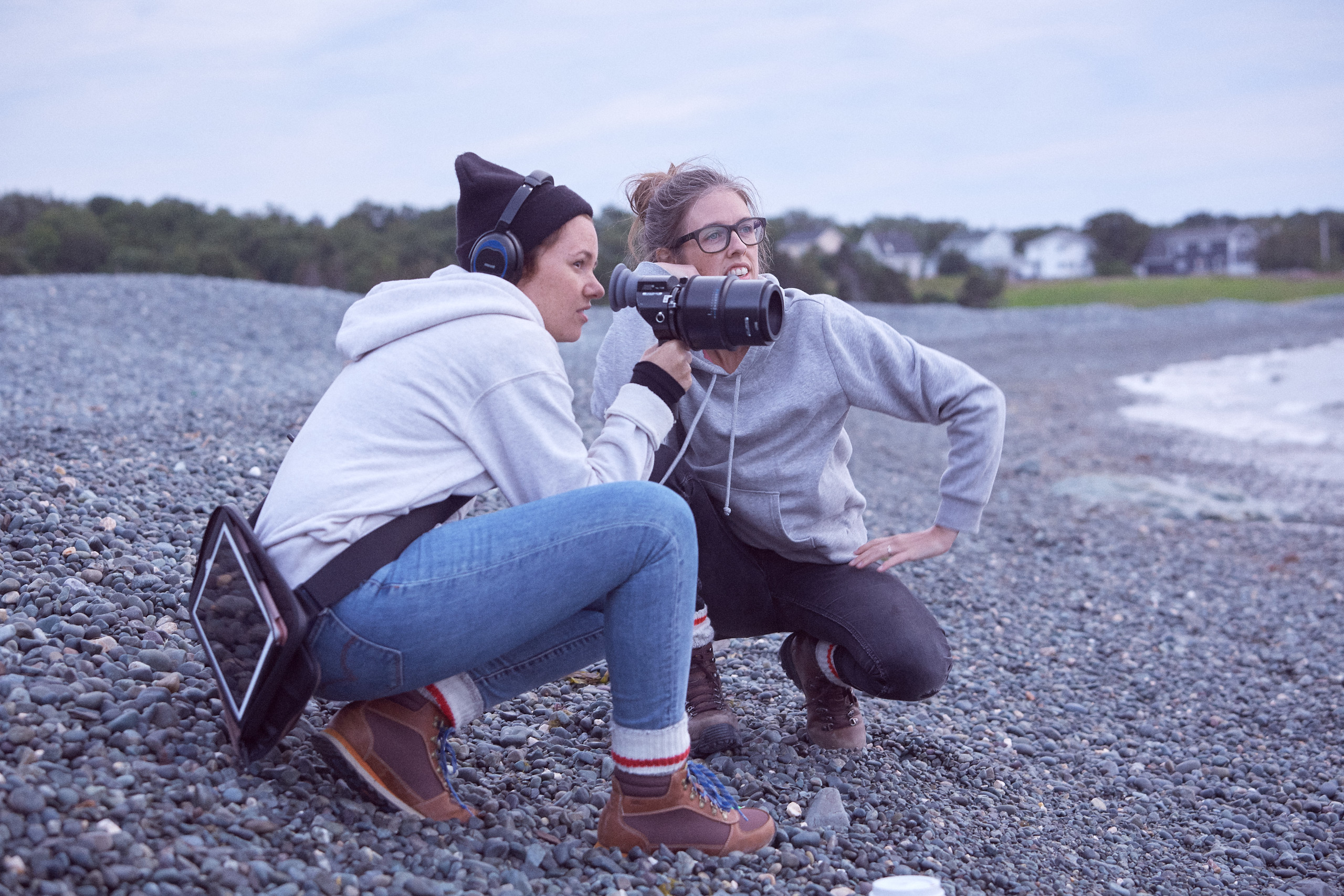 The Canadian director shares the pros and cons of filming in Newfoundland and the film's sales strategy heading into the festival.
It took more than two hours of hiking through mud and grime in the wilderness of Newfoundland for Black Conflux director Nicole Dorsey to find the closing shot of her film – a perfect meeting point between two rivers.
That confluence is a key motif for Black Conflux, which follows the stories of two people living in a small Canadian town: a teenage girl afraid of following in her jailed mother's footsteps and a man holding himself back from his own dark temptations and misogyny. The intersection of those two stories is the climax of the film.
Black Conflux is a meeting of two streams in its own right – it's coproduced by Montreal producer Michael Solomon, under his Band With Pictures banner, alongside Mark O'Neil's Newfoundland-based prodco Panoramic Pictures. Dorsey told Playback Daily that having Solomon on board allowed the film to access funding through Telefilm's Quebec office, while shooting in Newfoundland gave them access to funding from the Newfoundland and Labrador Film Development Corporation. The Shaw Rocket Fund also provided funding for the film, thanks to the fact that the film's distribution strategy will target not only adults, but teenagers. Black Conflux went into production in Newfoundland in Sept. 2018.
Like any project tied to a specific location, filming in the province had both its rewards and challenges. For Dorsey, she was able to take advantage of the small town atmosphere, and the late summer fog provided the sense of foreboding she needed for the story. However, finding the right props and locations for the film's '80s time period required some clever sourcing from the film's crew. Dorsey says they would visit local garage sales for '80s antiques and car sales for vintage vehicles.
The film is now set to world premiere at the Toronto International Film Festival in the Discovery program, which Dorsey describes as "a bit of a homecoming." She's been living in L.A. for the last three years, directing commercials while she works on future film and TV projects, but grew up in Burlington, ON.
Black Conflux premieres on the second day of the festival and the team behind the film is banking on buzz from the screenings to attract potential sales. ICM Partners has already signed on to handle international sales for the film, but it currently doesn't have a Canadian distributor. "We strategized not to line up a distributor beforehand because we felt that during the festival, on the big screen, was where the film would really make its mark," says Dorsey.
Dorsey is also part of the festival's Filmmaker Lab, which offers 10 Canadian and 10 international directors networking and mentorship opportunities at TIFF, as well as full industry access to the festival itself. She is one of two Canadian directors to be premiering a film at TIFF while taking part in the lab – Aisling Chin-Yee is the other, who will be premiering her film The Rest of Us in the Discovery program.
"It's a great pairing between the two, because the question, whenever you put something out, seems to be, 'what's next?'," she says, adding that she's grateful for a platform to discuss both her current project and what's ahead for her.
For now Dorsey is staying mum on the projects she currently has in development in L.A., but is keeping an eye out for an opportunity for her professional life to intersect with Toronto once again.
Image (L-R): Black Conflux director Nicole Dorsey and director of photography Marie Davignon