Kuessipan, Clifton Hill producers lauded at Indiescreen Awards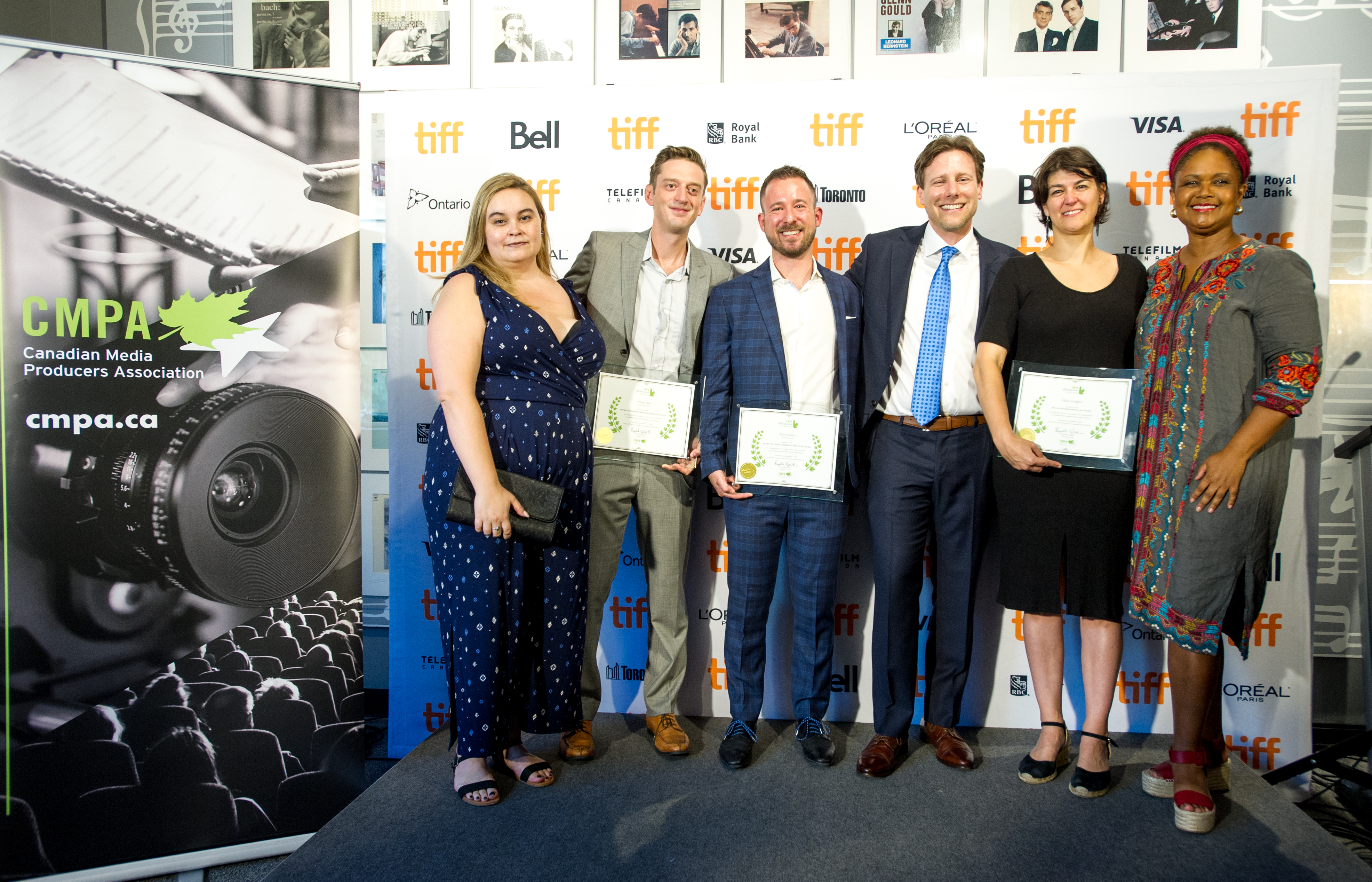 The established and emerging producers were recognized at a ceremony at CBC's Glenn Gould Studio in Toronto.
Max Films Media's Félize Frappier has been honoured with the CMPA's Established Producer Award in recognition of her contribution to Canadian film.
Frappier will premiere her latest film, Myriam Verreault's Kuessipan, at the Toronto International Film Festival as part of its Discovery program. She has produced a number of past TIFF premieres, including Marécages (2011) and Corbo (2014) and Ville-Marie (2015). The Indiescreen award comes with a $10,000 prize.
Kuessipan takes place in a Quebec Innu community, and Frappier told Playback Daily that many of the cast and crew were locals. Additional crew members were brought in from other Indigenous communities as well, and the process of making it was "life-changing" for those involved, said Frappier, adding that the project is even more personal due to her own Indigenous roots.
Frappier also spoke about the difficulties of producing as a mother. Kuessipan landed funding two months after Frappier gave birth and she found the hours hard to contend with. "It's very difficult, once you have kids, to stay in the film business," she says, noting that the industry must make strides to make it possible for working mothers – including writers, directors, actors and crew members – to balance demanding production hours and raising a family.
Rhombus Media's Kevin Krikst and Fraser Ash picked up the CMPA's Kevin Tierney Emerging Producer Award, given to feature film producers early in their career, along with a shared $5,000 prize. Krikst and Ash are producers on Albert Shin's Clifton Hill, which will have its world premiere as one of TIFF's special presentations. The pair's first feature, Closet Monster, picked up the Best Canadian Feature award at TIFF in 2015. Clifton Hill is their second feature as a producing duo.
"It's incredible to be recognized in this way, and it was such a privilege to work with Albert Shin," Ash said of the film, which stemmed from the pair's work on Closet Monster. After filming had wrapped on the Newfoundland-shot film, lead actor Connor Jessup strongly encouraged them to contact Shin after having seen his 2014 feature In Her Place. "We watched it, loved it, and were surprised everyone else hadn't jumped on this director," said Krikst. "We met with Albert and said 'we wanna work with you, so what do you want to make?'"
Next up for the duo is the Canada/Belgium coproduction Furies, helmed by Andrew Cividino (Sleeping Giant). The Telefilm and Eurimages-backed project will go to camera later this year or in the early part of 2020.
The jury for the Established Producer Award consisted of last year's co-winner Jennifer Weiss (The Film Farm); Screen Siren Pictures producer Trish Dolman; DATSIT Sphère producer Jeremy Spry; comedy legend Mary Walsh; and Reelworld Film Festival founder Tonya Williams.
The emerging producer jury also included last year's winner Caitlin Grabham (Prowler Film), actor/writer/director Cory Bowles, director and producer Tyson Caron, filmmaker Hannah Cheesman, and Erica Proudlock, the Canadian Film Centre's executive in charge of programs and talent.
 Image courtesy of TIFF, (L-R): Caitlin Grabham, Fraser Ash, Kevin Krikst, Reynolds Mastin, Félize Frappier and Tonya Williams.