In Brief: VIFF taps Egoyan's Guest of Honour as 2019 Opening Gala
Plus, the Ontario Arts Council's board of directors names its new CEO and Hot Docs reveals this year's Hot Docs Ted Rogers Fund recipients.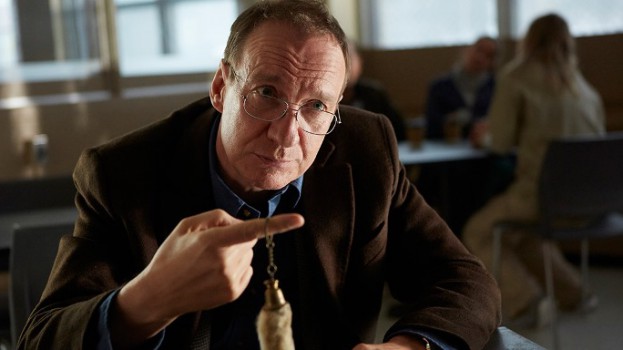 VIFF reveals its full lineup
The Vancouver International Film Festival has released its full lineup, with Atom Egoyan's Guest of Honour serving as its opening night film. The film had its world premiere at the Venice International Film Festival and will come to Toronto for the North American premiere at TIFF. Additionally, director Anthony Shim's Daughter will make its world premiere at the festival, serving as a BC Spotlight Gala. A number of late Canadian additions to the lineup were also added, including the world premieres of Sonia Bonspille Boileau's Rustic Oracle and the Water Over Glass (directed by Kellen Jackson, Zoe Kirk-Gushowaty, Amanda Thomson and Jimi Pantalon). Also added were François Girard's The Song of Names, Semi Chellas' American Woman, Vincenzo Natali's In the Tall Grass, Kenneth J. Harvey's It Was All So Wonderful: The Everyday Magic of Mary Pratt, Myriam Verreault's Kuessipan, Mirjam Leuze's The Whale and the Raven (Germany/Canada) and Carla Ulrich's Three Features. The festival's BC Spotlight, True North and Future//Present film series were announced in August.
Sienna Films, Keller Media among Hot Docs Ted Rogers Fund recipients
Hot Docs has selected the recipients of this year's Hot Docs Ted Rogers Fund. The $1 million fund, which was established with a gift from the Rogers Foundation in 2016, offers financial support to Canadian documentary filmmakers in the form of production grants. Selected projects, all of which are directed by women, were chosen out of 42 applicants from Alberta, British Columbia, Manitoba, North West Territories, Ontario, Quebec and Saskatchewan.
The four winning projects are One of Ours, from director Yasmine Mathurin and prodco Sienna Films, about now 23-year-old Josiah Wilson, born in Haiti and adopted into a Canadian Heiltsuk Nation family, who was banned by the the All Native Basketball Tournament for not having any blood quantum; Love, the Last Chapter, from director Dominique Keller and prodco Keller Media, about the late-in-life romance of individuals living in a seniors' home; Subjects of Desire, from director Jennifer Holness and prodco Hungry Eyes Media, about the cultural shift in beauty standards towards Black aesthetics; and Blue Box, from director Michal Weits and prodcos Intuitive Pictures and Norma Productions, an intimate a portrait of Joseph Weits, one of the founders of the Jewish National Fund and the great-grandfather of this film's director.
Carolyn Vesely named new CEO of the Ontario Arts Council
The Ontario Arts Council (OAC) board of directors has named director of granting Carolyn Vesely as the organization's new CEO. Effective Jan. 2, 2020, Vesely, who first joined the organization in 2001, will fill long-time director and CEO Peter Caldwell's shoes. After nearly eight years leading OAC, he will officially step down this December.
In Vesely's most recent position as director of granting, a post she's held since 2013, she oversaw the organization's move to an online application process, as well as the redesign and streamlining of various OAC programs. In addition to her time with the OAC, she has extensive experience in the arts, serving as executive director of the Kitchener-Waterloo Art Gallery, the Kelowna Art Gallery and director and curator of the Glenhyrst Art Gallery of Brant. The selection committee for the CEO position was led by OAC chair Rita Davies, board members Judith Gelber, Jane Stewart, Karim Karsan, Jill Reitman and David Tsubouchi. Searchlight Partners also undertook a Canada-wide search.
Open Screenplay names inaugural short film winner
Open Screenplay, an online platform for screenwriters, has named Maddison Tebbutt's The Arrears as the winner of its short film contest. The horror project, set in the Canadian Prairies in the 1800s, will now be produced as a short film, with B.C.-based Tebbutt also receiving mentorship from Golden Globe nominee and Open Screenplay advisor Richard Kletter. The screenwriting platform also named two other prize-winning projects: Foundation, penned by Katlynn Sverko, Ross Lang, and Christopher Kerr, won second prize and Forbidden Beasts, written by Tina Marie Singh, won third prize. According to Open Screenplay, 855 screenplays are currently being written on the platform, and its community has grown to more than 5,300 members globally.
With files from Realscreen
Image of Guest of Honour courtesy of TIFF