Canada's streaming champion: Crave @ 5
After a tentative start in a difficult market, Crave has blazed new trails in Canadian streaming. Playback magazine went behind the scenes to find the secret of its success.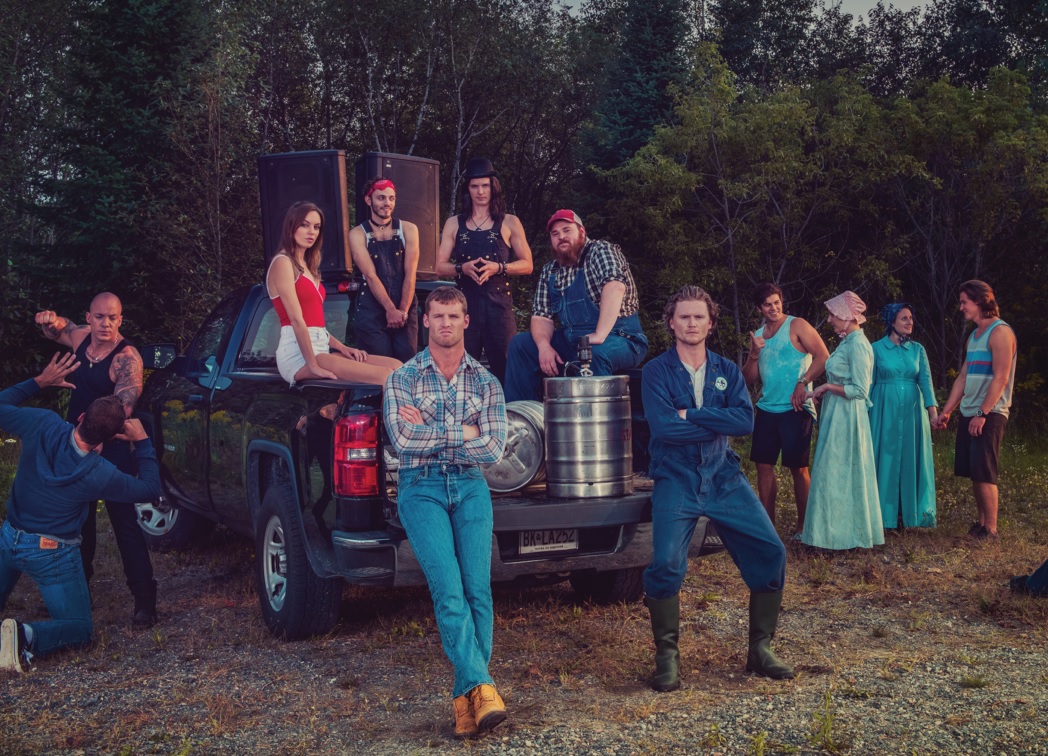 Crave has much to celebrate as it nears its fifth birthday. Not only is the SVOD still streaming, but subscriber numbers continue to climb and the service has become profitable. So, pardon Bell Media president Randy Lennox if he's feeling bullish.
"I would put the films and television series coming to Crave up against anybody worldwide," Lennox tells Playback. "I would put them up against Netflix or Amazon Prime Video any day."
Blockbuster movie offerings such as Aquaman and Spider-Man: Into the Spider-Verse are currently nestled up on Crave against top-performing series including HBO's Westworld and Showtime's Billions.
This happy outcome was in no way guaranteed when CraveTV became available to Bell satellite and Fibe TV customers on December 11, 2014, with Mike Cosentino, today Bell Media's president of content and programming, leading the charge.
Recall that Bell competitors Rogers and Shaw had gotten there first that August with joint streaming offering Shomi, only to shut it down two years later, citing disappointing consumer take-up. (And earning a rebuke from then-CRTC head Jean-Pierre Blais for "[throwing] in the towel on a platform that is the future of content.")
So, why has Crave flourished while its rival failed?
"Tenacity," says Lennox, who joined Bell Media in August 2015. "We decided to stick to our guns, and were a million miles from making money on Crave for the longest time. But we knew it was the future and believed our content-aggregation strategy would begin to work."
There were a couple of tipping points. One came in early 2016 when Bell reached out to the cord-cutting crowd, making CraveTV's Showtime programming, HBO library content and homegrown hoser hit Letterkenny available to any Canadian with an internet connection. (This basic offering currently comes at $9.99/month.)
Then, in November 2018, the "TV" was dropped from Crave's name and the service absorbed Bell Media's TMN pay channels. For an additional $9.99, subscribers also would get recent movies, new HBO shows, four live-streaming rebranded Crave channels and two HBO stations – an extra $5.99 would bring content from Starz, including film shelf titles.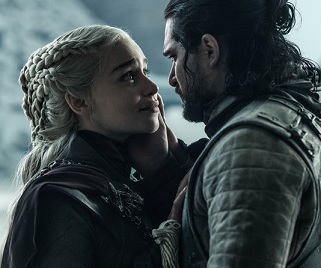 The timing was not random, as Bell Media was gearing up for the much-ballyhooed final season of HBO's Game of Thrones, coming the following April.
"We were counting on a turbo boost from Game of Thrones and it delivered," says Tracey Pearce, Bell Media president, distribution and pay. "But it was like a vitamin pill – if we hadn't already been in good shape the benefit wouldn't have lasted. The growth we saw ahead of Game of Thrones was strong, so we were well-positioned to take advantage."
Crave saw a 1,000% increase in direct-to-consumer subscriptions in the week leading up to the series' final-season premiere. Bell Media reported 2.3 million subscribers at the beginning of 2019, and more than 2.7 million by August. If the new subscribers came for GoT, they were enticed to stay with the likes of the second season of HBO's Big Little Lies, the launch of Showtime's The Loudest Voice and hit movies such as Bohemian Rhapsody.
Lennox is a well-known music guy – having served previously as top exec at Universal Music Canada – and his influence can be felt with a pair of Crave original documentaries premiering at TIFF: Once Were Brothers: Robbie Robertson and The Band and David Foster: Off the Record.
The former – produced by White Pine Pictures, Bell Media Studios, Imagine Documentaries and Universal's Shed Creative – scored TIFF's prestigious opening night gala slot, giving Crave world-class lustre one year after Netflix opened the fest with drama Outlaw King. The plan is to air both docs on CTV before moving them to the streamer. "Crave is always part of our DNA strategy," Lennox says.
The streamer shares various series with Bell Media properties, each calling for its own windowing strategy. Hulu's Emmy Award-winner The Handmaid's Tale goes day-and-date on Crave and specialty Bravo, which also makes catch-up episodes available on demand. Meanwhile, Killing Eve aired a full season on Bravo in a weekly rollout before all episodes appeared on Crave.
Bell Media's focus groups indicate that Canadian households are about equally divided in terms of viewers for broadcast and OTT platforms, and the company doesn't see much overlap between the two.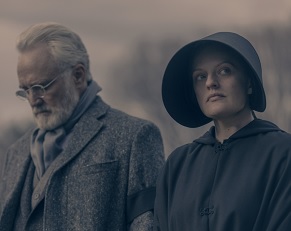 "The risk of cannibalization is very low," says Justin Stockman, Bell Media's VP, premium SVOD and OTT. Rollouts between broadcast and streaming, he adds, "can be based on a specialty's advertising strategy or the fact it's offering a 'freeview' to drive subscriptions. Crave has an embarrassment of riches, so there's not a lot of turf wars, and we're learning."
The streaming segment skews younger, so services such as Crave essentially are grooming the next generation of viewers to expect commercial-free content, which could negatively impact the likes of CTV. But Bell Media is taking a proactive approach.
"We tried product placement with The Launch," says Lennox. "If we can get revenue that way, I see a day when it will supersede the traditional 15- or 30-second commercial on a one-hour CTV show. It's what I would call a 'best of both worlds' approach."
A potential fly in the ointment is that major U.S. content suppliers are ramping up their own direct-to-consumer products and could decide to keep programs to themselves. Of particular relevance to Crave is WarnerMedia's HBO Max, arriving in the U.S. next spring with content from HBO and other Warner outlets. There has been no Canadian launch announcement, and if Lennox has his way there won't be one.
His case to his U.S. partners, he says, is "There's not enough room for 23 content aggregators in a market of [37 million] people. Why come to Canada and pick up 50,000 or 250,000 subs when you can be part of a company that has [2.7 million] subs and growing?"
Requests to HBO for comment went unanswered, but Bell Media says it has a long-term output deal with the studio.
Some believe, however, that consumers will want multiple SVODs, including Netflix, HBO Max, and Disney+ – which comes to Canada in November – and 'if you can't beat 'em, join 'em' may be the best course. Bell Media parent company Bell Canada could bundle services in an attractive package for consumers. Lennox acknowledges such conversations have taken place.
While much of the streamer's current hit content comes from the U.S., where competition is only getting tougher with the launch of new outlets, Crave says it is exploring options with U.S. partners.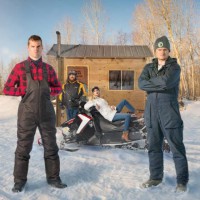 And, while Crave works to keep its American programming, its original Cancon is ramping up after a slow start, when Letterkenny was left alone flying the Maple Leaf. Created by Jared Keeso, the half-hour comedy follows the misadventures of the inhabitants of a fictitious small Ontario town. A runaway success, the seventh season drops in the fall.
What might be most heartening to Canadian producers is that Crave has proven an effective springboard to bigger markets. Last year, Hulu picked up U.S. streaming rights for Letterkenny after Bell Media banked on the show's exportability.
"During season three, I made a proposal to Bell for a three-year production commitment," says Mark Montefiore, president of New Metric Media, the show's prodco. "Randy and his team saw the long-term global potential, so they committed to an unprecedented deal for 42 episodes across three years. Volume in comedy goes a long way."
He also attributes Crave's relationship with Hulu and its sharing of the show's Canadian metrics as a key trigger in the U.S. deal.
Now, Crave is hoping for a comparable female-skewing success with New Eden, described as a "darkly funny, true-crime send-up" from Peacock Alley Entertainment, starring Evany Rosen and Kayla Lorette. It's slated to appear later this year.
"It's important for us to complement our U.S. partnerships with our originals, hitting on Canadian values and focusing on other sweet spots that round out the service for Canadians," says Jeff Hersh, Bell Media VP, strategy and distribution. "Letterkenny was at first the show most connected to the Crave brand, and remains one of the keys. We hope to hit that sweet spot again with New Eden."
Also on the docket is Drag Race Canada, a 10 x 1-hour Canuck version of VH1′s long-running RuPaul's Drag Race, a competition series seeking the next drag superstar, episodes of which will also be available on the service.
"Crave is taking a massive swing on a show that's not cheap to make," says Sam Sniderman, EVP, global production at Blue Ant Media, the show's Canadian producer. "It's outside the normal TV fare and I don't think before Crave any major Canadian broadcaster would have done it. Just as Netflix was able to bring more challenging and risqué programming, Crave can do the same for Canada."
Bell Media's moves over the past five years have paid off, and in an industry that's becoming increasingly difficult to predict, Lennox is willing to prognosticate five years down the road.
"We are going to be incredibly successful," he says, "to the point that the amount of subs we'll have will make every Canadian proud that this little engine that could will be able to compete in this country with the global players."
This story originally appeared in the Fall 2019 issue of Playback magazine